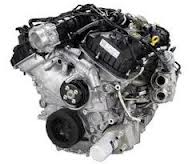 The new 3.0L Ford engine inventory that has been expanded at the UsedEngines.co website is one of many new additions that have taken place recently.
Chicago, Illinois (PRWEB) October 09, 2012
Used Ford 3.0L engines are for sale as a shipment has been received at UsedEngines.co. This Ford engine retailer has acquired a stock of these engines to help build its massive inventory of used engines. These Ford 3.0L engines can be installed in the Taurus, Escape, Lincoln series and some Mazda vehicles. This range of engines has made the 3.0L engine popular and it can now be found inside of the UsedEngines.co inventory ready for shipment. More information about this new shipment and ordering information can be obtained from this link http://www.usedengines.co/ford-engines/ford-30l-engines-sale.
Ford Motor Company is one of the largest manufacturers of automobiles, trucks and SUVs in the world. Ford frequently trades the top spot with its biggest rival General Motors. The design and engineering of Ford engines is one of the reasons that Ford continues to receive high customer loyalty worldwide. While new engines get a lot of attention, Ford is one of few automakers that have a large percentage of used engines available directly on the preowned engines market. Used engines are often supplied to car owners and to body shops that install these engines as a replacement for an engine with 100,000 or more mileage on the engine block.
Engine testing is one of the ways that engine dealers are using to help verify the performance of engines that are purchased through dealerships. Since engines require installation to judge the quality, pre-installation testing is now performed using mechanical and computerized engine testing. It is the results of these tests that can help locate an internal problem that could be hard to detect relying solely on visual inspections.
The UsedEngines.co company is now using pre-shipment testing on all in stock engines to ensure customers receive an error-free engine.
The new 3.0L Ford engine inventory that has been expanded at the UsedEngines.co website is one of many new additions that have taken place recently. The General Motors inventory was expanded earlier this year to include Generation I, II, III and IV engines to help customers searching for classic GM engines to find reliable ones in stock.
New shipment upgrades are now scheduled monthly by the UsedEngines.co company to help provide a rotating inventory for vehicle owners as well as mechanics, body shops and junkyards that round out the network of customers that traditionally purchase used engines for sale online.
About UsedEngines.co
The UsedEngines.co website is one of the only online sources that are able to provide engines from most of the top automakers in the world. The huge inventory of Ford, Chevrolet, General Motors, Toyota, Dodge and Chrysler is now shipped out to all 50 U.S. states, Canada and some foreign countries. The low MSRP pricing and generous engine warranty that is applied to each engine sold has helped UsedEngines.co to build a loyal following with engine buyers online. By selling to car owners and to businesses, this engine retailer has expanded its online sales annually over the past 5 years.