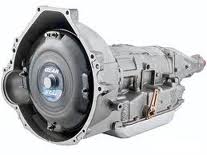 This new drop in price is combined with a free shipping incentive that was announced earlier this year for all sales.
Austin, Texas (PRWEB) May 20, 2013
Ford has developed its transmission program for vehicles to be among the best in the automotive industry. The new technologies that are offered to vehicle owners is due in part to the engineering and testing that is completed each year. Replacement transmissions can vary in price and quality when purchased online. The GotTransmissions.com company is now helping more buyers to benefit from low mileage units. This company has reduced its used Ford 5R44E transmission price for all buyers. This new drop in price is combined with a free shipping incentive that was announced earlier this year for all sales. More details can be located online at http://www.gottransmissions.com/blog/ford-transmissions/ford-5r44e-transmission-sale.
The pickup trucks and vans that are produced by the Ford Motor Company rely on combinations of engines and transmissions to provide the operational power for vehicles. The 1997 introduction of the 5R44E transmission to the Ford family helped to expand on the original technologies created in the C3 base. Because these units can be harder to locate for buyers, the Got Transmissions company has expanded its inventory of these units this year. The new pricing is a direct result of the expansions made to help buyers. These changes to the inventory and price structures used are part of company wide upgrades.
The new quote system that is now used for price distributions online remains in use by transmission buyers. This new system is one alternative that buyers now use aside from calling the toll-free number supplied. The accurate pricing and additional information that is now provided with this system is one effort underway to provide alternatives to parts buyers. This new quote system is now used both during and after company business hours have closed each day. The prices in the quote system are updated multiple times each day.
The Ford 5R44E transmissions that are now in stock and reduced in price are in combination with an earlier Chevrolet addition of a similar type this year. The 4L80E units by General Motors were added for sale at the first of this year and announced online at
http://www.8newsnow.com/story/20420780/chevy-4l80-e-transmissions-now-sold-online-at-gottransmissionscom. The additions of these units to the company inventory are now helping more truck and van owners or mechanics of these vehicles to find suitable replacements. These low mileage units are helping to build a larger preowned inventory at the Got Transmissions website.
About GotTransmissions.com
The GotTransmissions.com company sells preowned automotive transmissions at reduced prices. This company acquires its inventory through reliable sources to help buyers maintain quality after installations occur. This company is owned by experts in the transmission industry and assistance is provided to buyers online and offline. The free shipping for transmissions that was put in place by this company has been extended this year. The GotTransmissions.com website currently serves as one of the most trafficked secondary market auto parts websites on the Internet. Regular additions to inventory and price adjustments are made by this company to improve its annual sales.