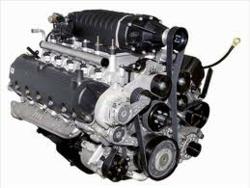 The shipment services that are provided by the AutoEnginesforSale.com company now feature expedited deliveries.
Chicago, Illinois (PRWEB) April 27, 2013
Ford Motor Company is known worldwide for excellence in the engineering process of its fleet of vehicles. Part of the company success can be attributed to its engine development. The AutoEnginesforSale.com company is a leading seller of General Motors engines online and has now added used Ford Duratec engines to its inventory. This latest edition is opening up more doors of opportunity for buyers of Ford motors to find the Duratec brand at a discounted price at http://autoenginesforsale.com.
The upgrade from the Zetec series motors to the Duratec brand helped Ford to gain new ground in engine development. The smaller Zetec series was phased out in favor of the Duratec brand and I4 and V6 editions have remained in production.
The inventory of motors that is now carried online is expected to provide a wider selection of replacement motors in preowned condition to buyers in the U.S. These efforts are designed to help salvage companies, mechanics and other buyers of replacement motors online.
The sales of preowned auto parts has helped the AutoEnginesforSale.com company to become an established name in the secondary parts industry. The recent additions of GM and Chrysler series motors has widened the available inventory now supplied by this company to buyers in North America.
These achievements have helped this company to build a more resourceful website online able to generate immediate quotes for all engine sales. This new and improved system is one way that this company is providing easier ways to purchase motors online.
The shipment services that are provided by the AutoEnginesforSale.com company now feature expedited deliveries. Since motors often weigh hundreds of pounds, not every shipping company is able to provide faster delivery services. The recent expediting of all orders put in place by this company is making it possible for more customers to receive faster deliveries without additional expenses.
About AutoEnginesforSale.com
The AutoEnginesforSale.com company is comprised of experts in the industry providing preowned motors at a discounted price. The company inventory of Ford, General Motors and Chrysler has helped to reach buyers representing all states in the U.S. The buying staff working for this company ensures that the best quality motors can be available for customers. The AutoEnginesforSale.com company created its resource for buyers online to use when comparing motors from the company and from retailers nationwide. This easy to use resource is one of the tools customers used daily to locate the best pricing possible.