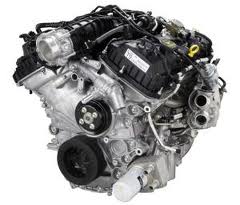 The new acquisition of the preowned Ford variants is expected to increase sale made online.
San Francisco, California (PRWEB) January 07, 2013
Vehicle owners that have high mileage motors now have a trusted resource to find a replacement online. The EnginesforSale.org company is now selling used Ford engines directly to the public. This new measure is helping each side of the auto industry to find affordable replacements. The entire lineup of car, SUV and pickup truck motors are now in stock and ready for shipment. More information can be found online at http://enginesforsale.org.
Chrysler, General Motors and Ford are ranked as the top three automakers in the U.S. Each of these corporations has engineering and development departments that helps to produce high quality vehicle motors. Ford has had the honor of many editions reaching the best seller lists around the world over the past 30 years.
Makes like the Triton, Essex, Duratec and Ecoboost series have helped buyers remain confident with the engine variety. The new acquisition of the preowned Ford variants is expected to increase sale made online.
Consistency in the output of an engine is one element that is helping preowned dealers to prosper online. Since many used units can be plagued with high mileage, locating lower mileage editions is one way that is helping to assure buyer trust. The EnginesforSale.org company is one example of a retailer that has improved quality control by creating new programs for evaluations and testing prior to customer sale. All in stock inventory goes through a process of inspection to help raise the assurance in the inventory that is shipped.
The Ford additions to the used engine lineup is part of a warehouse inventory measure that is designed to increase the domestic and foreign inventory. The fall of 2012 was the first phase of these improvements and more makes and models are expected to be added for online and offline sale. These measures are helping to create a larger online resource for buyers that purchase preowned units.
The news announcement for the launch of the company website can be found online at http://www.prweb.com/releases/engines-for-sale-company/expands-ford-chevy-dodge/prweb10036149.htm.
About Engines for Sale Co.
The Engines for Sale Co. launched its website in 2012 as one additional resource for buyers to find preowned units at a higher quality online. This company has built its business by selling to dealerships, mechanics, junkyards and others that are responsible for the sale and installation of a variety of motors. The addition of selling direct to the general public has helped the Engines for Sale Co. to reach new groups of U.S. buyers. With a complete warranty package and no cost shipping incentives, this company has cemented its reputation as one of the best values in the secondary market industry. New website upgrades are now helping pricing to be generated without delays.