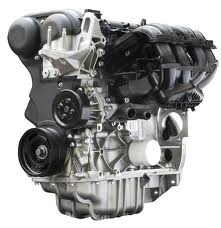 A new warranty terms policy was written to help extend coverage for breakdown and other issues to all engine buyers.
Seattle, Washington (PRWEB) April 17, 2013
Automobile purchases take place each day as a combination of new buyers and preowned buyers in the U.S. The replacement engines industry has benefited from the sales of automobiles and one company is now extending a recent limited time offer. The EnginesforSale.org company is now shipping its used Ford engines for no shipment costs as an extension of a test program earlier this year. The company inventory and terms of shipment can be found online at enginesforsale.org.
Ford Motor Company has remained a leader in domestic automotive sales. The parts engineering that takes place at this company is known worldwide for quality and longevity. Because there are hundreds of different Ford models, locating an exact engine match can prove to be a challenge for some buyers.
The new extended shipment terms for all engine orders is expected to make it easier and less expensive for buyers to choose a better replacement motor.
The Engines for Sale Co. has made new improvements to its pricing programs and warranty terms this year. New lower pricing was announced at the beginning of the year to help kick start a new campaign for engine buyers. The success of this price lowering has led this company to make additional changes to its available programs. A new warranty terms policy was written to help extend coverage for breakdown and other issues to all engine buyers.
A new social media resource has been created by this company. Aside from the inventory and shipment incentives, this new social media resource has been launched to provide an informational resource for buyers. This new online resource located at https://www.facebook.com/used.engines.for.sale is now open for research. Direct links to the company inventory and other contact information are now included on this social media website.
About EnginesforSale.org
The EnginesforSale.org company distributes its entire lineup of preowned motors to buyers in all parts of the United States. International shipments are a new service offered to buyers online. The inventory changes and price reductions that were put in place this year has helped to benefit the company as a whole. The increase is sales has helped the EnginesforSale.org company to expand its company operations. New distribution agreements and purchasing contracts have been completed this year to keep shipments streamlined and to help lower replacement engine costs for buyers of preowned motors.