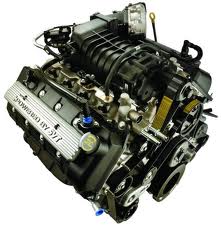 We are one of the lucky companies that works exclusively with dealerships and wholesalers around the United States that can provide a quality source of used engines to us.
Seattle, Washington (PRWEB) June 20, 2012
Used Ford engines sold online at http://www.gotengines.com/ford/rebuilt-ford-engines.html are now discounted lower than the current published prices on the company website. This effort is underway until further notice to help junkyard owners, salvage businesses and regular people save a little extra money on engine replacements and swaps. GotEngines.com has recently built its current Ford inventory levels up through the first half of 2012 and now has the capability to ship thousands of engines each month around the world. The recent closure of multiple Ford manufacturing plants and the discontinuance of the Mercury brand has helped lead this pricing change to provide additional monetary savings to online customers.
Automobiles that are involved in auto collisions and are too damaged to be used properly can be sold by insurance companies to used engine dealers. While this practice is not a negative representation of an engine, it does lead consumers to question the usefulness of a used engine that goes untested before sale. A fair portion of the buying public might not be aware of the disassembly that happens to totaled cars, SUVs and pickup trucks that are scrapped. "We've built an entire business model on selling quality engines without resorting to buying engines that are scrapped by insurance or warranty service centers," said William Martin, Sr. Vice President of Engine Acquisitions at GotEngines.com. "We are one of the lucky companies that works exclusively with dealerships and wholesalers around the United States that can provide a quality source of used engines to us," Martin added. 
Studies have been conducted by independent agencies that produce reports about used auto sales. Some of this data has generated engine statistics from surveyed dealerships and car centers around the country. According to this data, the average used car engine has 57,000 miles on it. These surveys include passenger cars, pickup trucks and late model SUVs that are traded in when leases are finished. This data can fluctuate from dealer to dealer just like the engines that are offered for sale on the Internet. Buying a used engine with low mileage is one of the elements that many people put effort into when considering a purchase. Since used engines are not rebuilt, the parts inside could still fail if they are out of the extended warranty period. Engine dealers like http://www.gotengines.com that secure engines with low mileage from Ford dealerships could continue to have a competitive advantage when offering classic or late model used engines for sale online.
About GotEngines.com
With more than a 100,000 square foot warehouse, GotEngines.com ships thousands of engines every month of the year to every country in the world. First started in 2010, this Ford, Chevy, Dodge and Toyota dealer carved its niche in the second hand engine market by selling to salvage dealers, junkyards and body shop mechanics. A competitive pricing structure and the addition of free shipping in the U.S. have helped to make GotEngines.com one of the go-to companies for used and rebuilt engines for sale online. A complete call center staff and sophisticated Internet quote form helps this retailer to deliver the highest quality engines possible while avoiding auction-based Internet sales.