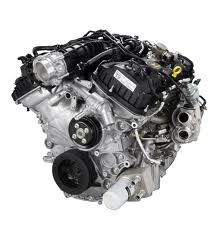 The vehicles that are often traded in at dealerships or through public auctions are typically sold to secondary market sources.
San Francisco, California (PRWEB) January 22, 2013
The Ford Motor Company is one of the U.S. automakers that produces vehicles for business and personal use. Locating an engine for one of these vehicles can be difficult if no warranty protection covers engine replacements. The UsedEnginesSale.com company is now selling used Ford engines at discounted pricing. These inventory offerings are designed to provide quality motors for vehicle owners and to companies that buy motors for replacement purposes. More information can be obtained online at http://www.usedenginessale.com/ford.
The preowned vehicle industry is covered less in media reports although this industry plays a larger role in automotive sales. The vehicles that are often traded in at dealerships or through public auctions are typically sold to secondary market sources. It is these vehicles that are financed or sold outright to automotive buyers. This can include business owners, drivers and charitable companies that search for reliable vehicles.
The preowned motors that are now offered discounted online are helping to provide this additional resource to help locate a replacement engine for a used vehicle.
Buying an engine with no warranty can and does happen online. The shortage of inventory through some sellers creates few options for automobile parts buyers to locate a quality unit for installation. Not all companies offer warranties on the sale of third party parts due to higher than standard mileage and lack of maintenance performed.
The UsedEnginesSale.com company is now one of few sellers on the Internet that is able to offer a parts warranty for an extended period of time. All sales of the company motors online and offline now qualify for this period of coverage.
The research process to locate a motor and to discover pricing has been improved by this company in 2013. Aside from the recent inventory additions and incentives, a brand new price distribution program has been launched online. Customers searching for immediate pricing can use the secure quotation system now generating price quotes. This system provides a two-click process to receive accurate preowned motor price quotes. This customized system does not limit the amount of prices that can be generated. The system is now in place and ready for use by customers.
The complete company inventory can be searched by those interested in learning about the types of engines that are now available by going directly to http://www.usedenginessale.com/engines.
About Used Engines Sale Co.
The Used Engines Sale Co. started selling on the Internet in 2012 through its customized website. This company has obtained its reputation for low pricing and for its customer service commitment for decades offline. The range of motors that are available for sale includes Chevrolet, GMC, Dodge, Chrysler, Toyota, Honda, Ford and Isuzu. This larger than standard company inventory is one way that this company has diversified its offerings. The Used Engines Sale Co. includes its no cost shipping incentive for U.S. based customers and includes warranties with all shipped units for no additional cost. The growth experienced last year is expected to remain in an upward trend in 2013 for this company.