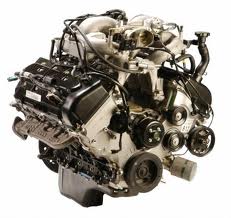 This price drop is one effort now underway to provide better pricing for truck owners and other buyers of replacement engines online.
Oklahoma City, Oklahoma (PRWEB) May 18, 2013
Ford Motor Company routinely develops engine technologies that are designed to produce more horsepower and fuel economy. The creation of the Ecoboost engine series has placed more attention on the quality of these engines. The GotEngines.com company sells preowned Ford motors and is now discounting its used Ford F150 Ecoboost engine inventory. This price drop is one effort now underway to provide better pricing for truck owners and other buyers of replacement engines online. The Ecoboost inventory can be browsed online at http://www.gotengines.com/ford/ford-f150-engines.html.
The fuel economy upgrade with the Ecoboost technology has helped to bring new attention to the F-Series pickup trucks. The V6 and V8 engine development by Ford has renewed the popularity in these vehicles. The motors that are produced in this decade are due to the developments that have been made in previous years.
Locating preowned editions for F-Series motors can be one complication that buyers have when replacing a worn out engine. The motors that are discounted for truck owners online are expected to extend the resources currently available to find a low mileage and high quality Ford replacement engine.
The Got Engines company has developed one of the easiest to use systems for obtaining pricing available from a secondary market engine seller online. This company has recently installed a new system for quoting engines. The price quotes that are now obtained using this system provide one alternative method apart from the company toll-free number to receive the lowest pricing possible. The entire preowned inventory that is stocked by this company can be quoted using the system before, during and after business hours have ended. This company makes daily updates to the system to provide the most accurate information to buyers.
Engine discounts were announced by this company for select inventory this year. The news release found at http://www.sfgate.com/business/prweb/article/Used-Engines-for-Sale-Now-Discounted-Online-at-4156311.php was one effort used to promote the pricing. New pricing adjustments have been made due to inventory increases this year. The updated sale pricing for Chrysler, Plymouth, Honda and Toyota vehicle engines is now in place and active in the new quote system. These prices can be obtained using the toll-free telephone number at 1-866-320-1065. Monthly inventory adjustments are now made to ensure these discounts are possible for buyers.
About Got Engines
The Got Engines company created its used engine resource center online in 2007 and has continuously updated its website to provide better buying solutions for replacement engine buyers. This company publishes its low pricing and helpful information online to assist all customers. The trade industry sales and sales made to the general public have helped build the current reputation held by this company. The Got Engines quote system now in use online is now helping more quotes to be distributed without the delays that can be caused by offline processing. Warranties, free engine shipments and other incentives are packaged with each sale made through this company.