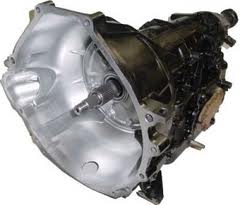 The used units that are offered to F150 owners online are part of changes to the Auto Pros inventory this year to increase truck parts and accessories.
Houston, Texas (PRWEB) June 02, 2013
The F-Series trucks produced by Ford feature technologies in the drive train system that are not found in use by competing automakers. Components like the transmission have remained strong suits for Ford in the past 25 years. The AutoProsUSA.com company sells preowned parts online and is now offering used Ford F150 transmission inventory to owners of trucks at http://autoprosusa.com/ford-f150-transmission. This company has reached better supplier agreements this year and is able to provide these units to the public and for a lesser price. These replacement transmissions can be quoted in price on the company website.
Ford has relied upon the marketing of its F-Series trucks to produce the number two spot in the U.S. auto industry. The development of its Triton engine series helped to boost the horsepower offered to truck buyers. The transmission development has remained consistent and better shifting technologies has created new interest in Ford gearboxes.
The used units that are offered to F150 owners online are part of changes to the Auto Pros inventory this year to increase truck parts and accessories. Because pricing usually varies between suppliers, agreements have been reached to supply buyers with a reduced price structure set to remain in place through the rest of this year.
The AutoProsUSA.com company staff now supports customer inquiries and parts lookup through the new toll-free number in place at 1-888-230-1731. This number has been established to provide better customer service and immediate assistance for any parts listed in the company database. The parts specialists who maintain this toll-free number also provide the online assistance that is sometimes required when using the company website.
Both online and offline price quotes are now generated with assistance from these professionals. The published pages that now exist on the company website provide one alternate solution to obtaining essential information before an order is submitted.
New ways of introducing the current parts available online are now in place. A streaming video channel has been created and launched online to provide additional information about company parts available. The video series at http://www.youtube.com/watch?v=mgbmKlKXKmQ is part of the new marketing that is completed on a weekly basis.
New videos are scheduled for creation for key parts supplied in the company database. These videos are an educational tool to provide buyers with helpful data that can takeaway any confusion during the ordering process. The YouTube channel launched online now serves as a primary way to access these streaming videos.
The company contact information has recently been changed to reflect the new toll-free telephone number and address information now used. Part suppliers, owners of vehicles or mechanics can now use this contact information to submit any parts inquiry or questions about pricing to:
Auto Pros USA
1270 Crabb River Rd.
‪Richmond, TX 77469
(888) 230-1731
(713) 560-7017
About AutoProsUSA.com
The AutoProsUSA.com company secures arrangements with salvage companies junkyards and other parts suppliers to provide the parts fulfillment for the inventory listed online in the company database. This range of inventory that is now listed is helping more buyers of parts to connect with some of the lowest prices found published online. Through additional negotiations with suppliers, policies for warranties and shipments are in place to help more buyers. The AutoProsUSA.com company provides several ways to help customers obtain information before using the company quote tool to locate pricing. Streaming videos, detailed pages and a contact form are all used to help introduce the available parts ready for immediate sale.