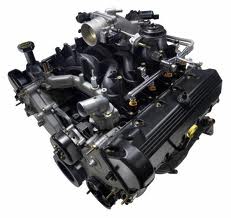 These motors are expected to remain at this price level for the duration of this year.
Columbus, Ohio (PRWEB) May 24, 2013
Ford has produced a range of motors that are used in the F-Series and E-Series vehicles. Buyers who try to locate a replacement engine for these vehicle types away from a dealership could have issues. The UsedEnginesSale.com company sells preowned engines from the Ford family and has now added the used Ford V10 engine in stock. This motor is being sold for a reduced price as part of a Ford engine markdown. These motors are expected to remain at this price level for the duration of this year. The complete V10 inventory as well as the new discounts can be viewed online at http://www.usedenginessale.com/ford.
The F150, F250 and F350 trucks represents some of the common types that are used in commercial and non-commercial ways. The Triton, Raptor and Powerstroke engine families that have helped provide the power to Ford F-Series vehicles have remained popular replacements on the secondary market.
Due to mileage variances, some companies are unable to provide units that do not have lower than benchmark mileage for each engine year. Part of the commitment to customer service at the Used Engines Sale Co. includes locating lower mileage motors for placement into the company inventory.
All engines that are in the company warehouse now go through a process of inspection. It is from these inspections that motors are graded on a scale level. These are now used to provide units with the lowest mileage possible directly to customers placing orders. It is from these evaluations that new warranty policies have been constructed.
The UsedEnginesSale.com website is now one of the few selling online able to supply full warranties with all engine sales. The types of warranties and the length is always determined by the age, condition and mileage that is offered. Customers now pay no extra fees to receive this parts warranty coverage.
The Ford engine increases made are now in line with recent modifications to the General Motors inventory. The Vortec and other engine families have been included for sale in the company warehouse this year. These 4.3, 5.3 and 5.7 variants are designed to help truck owners, van owners and SUV owners to locate a better resource to purchase used engines for GM vehicles. The company low pricing that is now in place currently applies to the complete pickup truck inventory that is now supplied to the public.
About UsedEnginesSale.com
The UsedEnginesSale.com company earned its engine selling reputation as an offline seller prior to building one of the largest used engines resources now online. The company suppliers now working with this company are able to offer some of the lowest mileage engines that are possible on the secondary market. The company staff employed by this company are partly responsible for the increase in customer service levels this year. The UsedEnginesSale.com company generates its low pricing and warranty protection incentives as bonuses for buyers who rely on this company for replacement services. This company offers engines for sale through online and offline ordering systems.