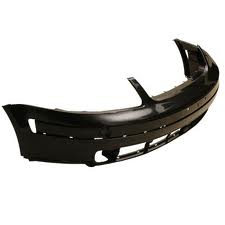 These editions include domestic and import types to help buyers locate a preowned fender ready for installation at delivery.
Peoria, Illinois (PRWEB) May 30, 2013
Exterior body parts for vehicles can be one of the most difficult parts to find when not using authorized dealerships for purchase. Owners of vehicles or mechanics searching for these parts can now benefit from the AutoProsUSA.com company online. All used front fender inventory carried by this company is now reduced in price. These editions include domestic and import types to help buyers locate a preowned fender ready for installation at delivery. The inventory and prices that are now offered to buyers can be found at http://autoprosusa.com/front-fenders.
The changes in automotive manufacturing has created more variety for parts used in vehicles. The stainless steel fenders used in the 1980s have been replaced with different polymers that are able to withstand low impact collisions. These types of parts are now used for import and domestic vehicles and provide a level of safety not found in earlier editions.
The inventory posted online by the Auto Pros company represents a portion of the part types that are now carried for direct consumer sale. These parts are now acquired through top suppliers in agreement with this company for order fulfillment.
The creation and launch of the AutoProsUSA.com website online has helped to open doors to purchase parts in all parts of the country. Buyers in states without a local distribution source or a retailer capable of stocking a range of parts now use the company as a main supplier for preowned parts and accessories. As a way to help buyers locate parts faster, this company has developed its easy start search tool online.
This tool captures the make, year and model of each part and allows buyers to receive a price quote online. Because the parts are fulfilled through secondary sources, multiple quotes are given for each part type requested online.
The exterior parts inventory like fenders, hub caps and side mirrors represents a portion of the upgrades made by this company. Preowned replacement transmissions, engines and transfer cases are some of the most difficult for buyers to find and these are now part of the company inventory. These parts can be found for discounted pricing and are expected to provide better resources to purchase for vehicle owners and mechanics currently purchasing preowned auto parts on the Internet.
The news release published online at http://markets.cbsnews.com/cbsnews/news/read/24119191/used_transmissions_for_sale_now_discounted_by_autoprosusa.com was used to announce the recent inclusions of these parts at the Auto Pros company.
About AutoProsUSA.com
The AutoProsUSA.com company supplies preowned auto parts online to a range of parts buyers in all 50 U.S. states. The growth recognized by this company has led to increased partnerships with suppliers and distributors of parts. The online additions to the company website have provided easier ways buyers can use to locate available parts. The low prices maintained by the AutoProsUSA.com company are in addition to regular inventory improvements made on a continuous basis. A toll-free number has been established for customer orders and the online quote system helps to provide immediate price quotes online.