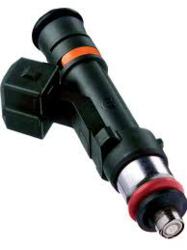 Hard to find replacements for airbags, rack and pinion steering and harmonic balancers have been added this year.
Portland, Oregon (PRWEB) April 24, 2013
Modern fuel delivery systems in automobiles take advantage of manufacturing processes that help to increase the amount of fuel mileage possible. Automakers have relied upon injection systems for decades to provide increased output and reliability for drivers. The AutoProsUSA.com company has now added used fuel injectors online with a special sale price. These injectors are for replacements in domestic and foreign automobiles and can be viewed at http://autoprosusa.com/used-fuel-injectors-for-sale.
The emissions standards put in place by government agencies has made it possible to raise the amount of mileage that a vehicle can receive for a single tank of gasoline or diesel. These standards have helped to pioneer new fuel delivery technologies and electronic sensors are used in some vehicles to monitor fuel levels.
The fuel injection system placed into vehicles created after 1980 has consistently been improved by automakers. The new sale pricing online is one effort made to help lower fuel assembly replacement costs for buyers.
The AutoProsUSA.com company has added multiple replacement parts to its growing inventory online. These parts now include performance, OEM and aftermarket types apart from the used units that have helped build the company reputation. Hard to find replacements for airbags, rack and pinion steering and harmonic balancers have been added this year.
These parts are sold at lower than MSRP pricing by dealerships to make parts purchases less expensive for buyers in the United States. The parts search tool online provides immediate comparisons for pricing for buyers.
About AutoProsUSA.com
The AutoProsUSA.com company is comprised of automotive specialists working together to create better buyer resources online. This company now links its inventory with national and local retailers to create thousands of parts in stock. These parts can be searched through the company system and this system is updated daily to maintain accuracy. The AutoProsUSA.com company extends the warranty protection that each part includes to offer assurance to any parts buyer making a purchase. This warranty protection is designed to protect installations by vehicle owners and trade industry companies benefiting from the company low pricing.