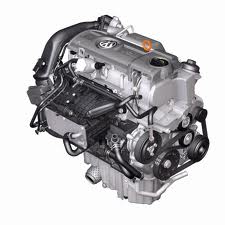 The UsedEngines.co company frequently updates its technology for evaluating engines to continue suppling higher quality used engines online.
Chicago, Illinois (PRWEB) September 30, 2012
Used Geo engines remain one brand of motor that can be hard to find online since GM discontinued the Geo brand. Some companies sell these engines offline although some engines are too heavy to be shipped across country. The UsedEngines.co website has recently acquired a new shipment of used Geo engines for sale that are now being shipped free of charge. This new shipping offer is designed to help reach the numbers of car owners and business owners that cannot find these engines locally. By adding free shipping, the final selling price of these engines is reduced for online customers. More information can be found by visiting this link http://www.usedengines.co/geo/geo-engines-sale.
The Geo brand of cars was a combination of three separate automakers teaming with General Motors to create budget vehicles. Toyota, Isuzu and Suzuki all invested time and money into making many of the Geo cars famous around the world. After the pullout of the three automakers, GM continued to make the Geo brand under the Chevrolet nameplate. The Metro, Prizm, Tracker and Storm represented some of the most popular Geo vehicles.
The new Geo engines now in stock at the UsedEngines.co website are designed to fit these vehicles perfectly and are checked out by mechanics before being shipped to customers.
One of the things that made Geo cars so in demand was the fuel economy. The majority of the engines were four-cylinder engines that were designed for average horsepower but higher fuel efficiency. These engines did not include sophisticated electronic sensors like a large percentage of engines in the 21st century.
The used engines market has expanded in part because more drivers are holding onto used cars for extended periods of time. There are reports of car owners that have vehicles that have exceeded the 100,000-mile mark without engine trouble.
The UsedEngines.co company frequently updates its technology for evaluating engines to continue suppling higher quality used engines online.
Automotive engine warranties are a concern to many buyers that purchase engines from the Internet. A buyer has many choices to purchase engines although not all sellers offer or imply warranties. A preowned engine can often appear cosmetically pleasing on the outside and have worn out or broken components on the inside that can shorten the longevity of the engine.
To help combat this issue, the UsedEngines.co website has instituted a complete evaluation and testing program to help improve the engine quality offered. A complete review is now completed in-house with testing tools and equipment to assure all customers that used engines are ready for error-free installation. This new evaluation includes Geo engines, GM, Chevrolet, Ford, Toyota, Chrysler and Dodge engines that are in stock.
About UsedEngines.co
By selling above average used engines online, the UsedEngines.co company has been able to reach customers on both sides of the automotive industry. Car dealerships, mechanics, body shops and junkyards have become customers of this used engine retailer. Average car owners now have the ability to take advantage of the lower than MSRP pricing and larger inventory selection now offered at the UsedEngines.co website. By attaching warranties with every purchase, all customers of this auto engine retailer have the full assurance that no problems or breakdowns happen with installed engines.