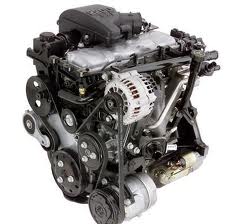 These Vortec motors are designed for immediate installation into a range of trucks and SUVs produced by GM.
Beaumont, Texas (PRWEB) May 24, 2013
General Motors replacement engines are popular with secondary market sellers due to the amount of GM vehicle owners in North America. The supply of engines can fluctuate as well as pricing due to a number of factors. The usedenginesforsale.net company has acquired more preowned GM motors in its inventory and is now selling the used GM 5.3 engine editions directly to truck owners. These Vortec motors are designed for immediate installation into a range of trucks and SUVs produced by GM. The inventory now supplied and the price structures offered can be obtained from the company website.
The creation of motors with higher horsepower and better torque has helped companies like General Motors to achieve consumer confidence. The dependability of GM engines is one factor that many buyers search for when locating a replacement. Because used engines can fluctuate in mileage, obtaining a lower mileage count is one way that buyers can use to determine the lifespan of each motor.
The 5.3 engine series as well as the larger engine types in stock at the Used Engines for Sale Co. are selected for sale due to low mileage. These blocks now go through evaluations prior to orders placed by customers to verify quality.
The ability to quote engine prices online is one of the latest features installed on the company website. Apart from the discounts published, work has been made to improve the online tools available to buyers. The enhancements now made to the company website includes a quote tool that provides accurate pricing. This tool publishes the company pricing as well as comparison prices for suppliers in the company network.
Comparing GM engine prices and other brands in stock is now possible. The toll-free number established last year for buyers to use is still in place. This offline contact method serves as one of the easiest ways to reach company specialists to review engine quality information or current discounts.
The UsedEnginesforSale.net company has benefited from an increase in the amount of distributors that it now uses to supply motors to the public. The increases in company inventory and sales volume this year have been matched equally with distribution partnerships. These new agreements are allowing faster shipments of engines to all locations in the U.S.
This expansion of company shipments is providing a direct link that buyers can use to locate nearly any auto engine produced within the past 25 years. These expanded efforts are expected to continue as more key cities and states are added to the overall network of distributors available.
About UsedEnginesforSale.net
The UsedEnginesforSale.net company supplies its customers with discounted engine pricing from its website or by toll-free telephone number. Customers now using this company as an engine supplier get access to lower than MSRP priced engines in stock. The partnerships with more suppliers made earlier this year has created more resources for engine buyers online. The UsedEnginesforSale.net company has redesigned the features that are available on the company website. These features include more pages for each of the engine types that are sold to provide helpful data to buyers. The integration of the new online quote system is now boosting the amount of price quotes that are supplied to buyers online.