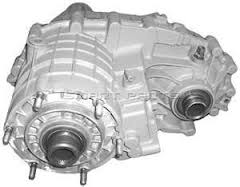 These case assemblies are available in the new General Motors lineup as well as the other brands that are in stock.
Seattle, Washington (PRWEB) January 06, 2013
The TransferCasesforSale.com company has now added used GM transfer cases to its inventory online. These units are now offered to truck and SUV owners and companies that purchase to replace the units in these vehicles. This new inventory upgrade is now offered with discounted pricing to provide a cost effective way to locate a replacement. More information can be found online at http://www.transfercasesforsale.com/gmc-sierra-1500-transfer-case.
General Motors produces pickup trucks and SUVs that are equipped with four-wheel and all-wheel drive systems. Apart from the engine and transmission, one of the most important parts of these vehicles is the transfer case assembly. These assemblies help to regulate the gearing and are essential to proper operation. Vehicle owners that seek service or replacement assemblies now have a way to purchase the GM lineup online.
Both used and rebuilt editions are now offered to customers for sale. The used editions are those that are pulled from vehicles before high mileage has been placed on the units. These are inspected and evaluated through a quality control process. The rebuilt editions are taken apart, cleaned and new parts are installed to produce a like new effect. These case assemblies are available in the new General Motors lineup as well as the other brands that are in stock at the TransferCasesforSale.com website.
In addition to the dual versions that are now sold, the testing procedures have been upgraded to ensure a higher quality product. New spin testing was added in the fall of 2012 to boost customer confidence in the internal parts. These spin tests help prove the internal gear ratios and all of the parts are working naturally before these units are installed. The original news announcement for this testing can be found at http://www.prweb.com/releases/rebuilt-transfer-cases-/now-spin-tested-for-sale/prweb10146998.htm. These testing measures are expected to continue until further notice.
The build up of the company inventory has also helped to change the shipment policy. The increase in business that the inventory expansions have helped build has provided a way for this company to add a no cost shipping policy. This new policy is applicable to online and offline orders. The continental U.S. states are eligible for this new incentive and customers now have an additional way to reduce replacement costs for four-wheel drive assemblies.
About Transfer Cases for Sale Company
The Transfer Cases for Sale Company launched online in 2009 and has used the past 48 months to grow its Internet business. This company now stocks one of the largest transfer case assembly inventories for domestic and foreign units. By experimenting with pricing incentives and other cost reductions, this company has reached more buyers in all parts of the United States and Canada. The Transfer Cases for Sale Company warranties all units that are sold online and offline to help provide an extra level of protection. New advancements in technology and engineering are used annually by this company to provide higher quality automotive products.