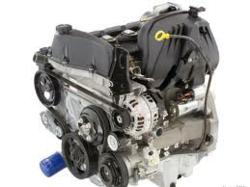 The UsedEnginesSale.com company is one resource online that now has the ability to offer full parts warranties with every sale.
San Francisco, California (PRWEB) January 15, 2013
GMC engines have been part of the GM family for more than 100 years. The consumer confidence in these motors is now helping the UsedEnginesSale.com company to discount its online sales. All used GMC engines for sale are now reduced in price for online orders. This lowering of the sale price is expected to affect pickup truck and SUV owners who frequently search for preowned replacements online. This price incentive is expected to remain in effect through the remainder of the year. More information can be found online at http://www.usedenginessale.com/gmc/gmc-engines-sale.
Vehicles such as the Envoy, Sierra, Sonoma, Denali and Jimmy helped to build the brand known as GMC. These vehicles were marketed apart from the Chevrolet side of the General Motors company to build brand awareness with consumers. The performance and power of each engine produced has helped to make a mark in automotive history. The reduced pricing that is now offered to buyers online is part of a broad plan to help provide better quality motors without a price increase.
Many of the same motors are used in the GMC and Chevrolet brands. These can be interchanged with the truck and the SUV series. High mileage can cause breakdown in any motor and a replacement is often required for preowned vehicles. The UsedEnginesSale.com company is one resource online that now has the ability to offer full parts warranties with every sale. These customer protection methods give the assurance to all buyers that help will be provided during the term of engine ownership. The parts warranties are a new measure launched for the 2013 year.
While the GM portion of the online inventory has been upgraded with price reductions, other inventory that includes late model and classic editions has also been modified. Buyers of Ford, Chrysler, Jeep and Toyota motors now receive the extension of warranty protection with every purchase. The inventory for these brands is updated on a rotating basis to ensure that sufficient supply levels meet current demand. The inventory upgrades that are underway were enacted in mid 2012 when the company website was relaunched.
About Used Engines Sale Co.
The Used Engines Sale Co. has provided preowned motors from foreign and domestic automakers for decades as an offline seller. The Internet sales side of this company now handles the online customer orders that are shipped inside the U.S. By experimenting with price reduction incentives, this company has been able to build a following of customers that includes vehicle owners, mechanics, warranty companies and salvage companies buying online. The Used Engines Sale Co. is one of few sellers currently providing warranty coverage for its preowned motors for sale. New programs and incentives are scheduled by this company for 2013 integration.