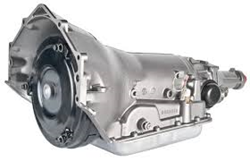 The special policies for coverage includes support for transmissions used with the 4.3-liter V6 and 2.5-liter I4 motor blocks
Atlanta, GA (PRWEB) May 25, 2015
The electronic transmissions that were installed in most early 1990s General Motors manufactured SUVs are now protected at the Got Transmissions company by a lengthy warranty plan. The used GMC Jimmy transmissions that are in stock will each receive a two-year warranty upgrade for buyers at http://www.gottransmissions.com/blog/gmc-transmissions/gmc-jimmy-transmission.
Both the GMC and Chevrolet Blazer vehicles are eligible for the extended warranty terms. The coverage that is now available applies to the 4L60E editions that were built after the year 1991. The extended policies are written to supply better protection for the 2x4 and 4x4 models that were available in the compact SUVs brands at General Motors.
"The special policies for coverage includes support for transmissions used with the 4.3-liter V6 and 2.5-liter I4 motor blocks," said a Got Transmissions company source.
Because consumers can have questions about what is actually covered in the new warranties, a page on the GT website has been setup for review at http://www.gottransmissions.com/warranty.html.
"The majority of our inventory being retailed this year is automatically covered under our new 24-month protection plans," added the source.
The Got Transmissions company now has a new warranty activation service for consumers to use on the Internet. When visiting the warranties page, a new link to activate the long-term coverage plans is now provided.
About GotTransmissions.com
The GotTransmissions.com company is a seller of vehicle gearboxes that are produced by American and Japanese companies. The company has new standards that include better deliveries and long-term warranties for its products. The GotTransmissions.com company has improved the response time for its customer service center and now responds to consumer questions within a 12-hour period.