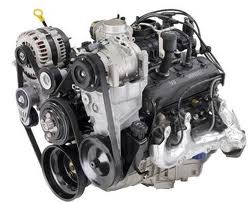 This new inventory change is in response to the shortage of GMC engines available online.
Pittsburgh, Pennsylvania (PRWEB) September 21, 2012
Used GMC engines have become just as popular as some engines for Ford and Chevrolet online. The GMC brand is the sister company of Chevrolet and often many of the GMC vehicles released use popular Chevrolet engines. UsedEngines.co now has used GMC Jimmy S15 engines in stock and ready for shipment inside of the continental U.S. This new inventory change is in response to the shortage of GMC engines available online. The completely tested and evaluated used GMC engines in stock at UsedEngines.co can be accessed at this link http://www.usedengines.co/gmc/gmc-jimmy-s15-engines.
The GMC Jimmy was released during the same time period in the early 1980s as the Chevrolet S10 Blazer. These vehicles were originally designed to compete with the Ford Bronco and Isuzu SUVs that were starting to become popular in the U.S. market in key areas. Both S10 Blazer and the S15 Jimmy used the 4.3L V6 engine for decades as the go-to GM engine. Because both of these vehicles are now out of production, finding engines of quality in a used condition can pose a problem for online engine buyers.
A new pre-shipment inspection is now performed by mechanics at UsedEngines.co to help raise the quality level of used engines that are shipped to buyers.
A typical new car engine has a life expectancy of 100,00 miles according to automotive industry data. These estimates are now higher compared with data published in the 1980s. Part of the increase is attributed to streamlined manufacturing and integration of computer controlled components that put less wear and tear on mechanical parts. This data has been good news for engine resellers that often struggle to find used engines that are worthwhile replacements for customers.
One of the most important aspects of engine selection according to dealers is the amount of mileage that is on the block. Engines with mileage that surpass the standard safety zone are often harder to sell to those doing engine swaps and replacements.
Due to the uncertain nature of used engine quality, some sellers online are unable or even unwilling to offer any type of warranty protection coverage. Some sellers that list engines on popular websites like eBay or Craigslist rarely include exclusions for warranty coverage. Not all third party warranty companies are wiling to extend coverage for engines that are within a certain age range.
As buyers are lured into purchasing brand new cars at zero percent interest, this has put increased pressure on used engine dealers to provide warranty extensions to customers buying engines online.
The used GMC Jimmy 4.3L V6 engines that are now in stock at the UsedEngines.co website all receive warranty coverage upon purchase. This warranty protection is now provided to average vehicle owners as well as business customers respectively.
About UsedEngines.co
As a seller of used automobile, pickup truck and SUV engines, UsedEngines.co has been able to increase its business operations in every U.S. state. Offering lower than MSRP pricing and providing free shipping are two of the ways that this engine retailer has been able to grow its engine business. Engines for Ford, General Motors, Toyota and Chrysler vehicles are in stock on a regular basis and all warranties are honored by UsedEngines.co. As one of the first used engine sellers online, the Used Engines company has been able to nurture both vehicle owner and business owner relationships to help sustain annual growth.