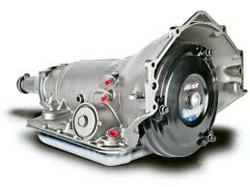 The preowned editions that are now in stock online is one resource that can be used to locate various makes and models without delays.
Houston, Texas (PRWEB) January 20, 2013
GMC is the pickup truck and SUV brand of the General Motors company. The need for replacement manual and automatic transmissions on the secondary market has caused the Got Transmissions company to include used GMC transmissions in its online inventory lineup. More information can be obtained from http://www.gottransmissions.com/blog/gmc-transmissions.
This addition is making it easier for GMC vehicle owners and companies replacing gearboxes to find inventory faster for the various makes and models. This increase in company inventory is also providing new lower pricing.
The General Motors Company brand includes the Envoy, Sierra, Sonoma and other editions that has helped to separate this brand from its Chevrolet series. The GM development of its vehicles is due in part to its engineering of delicate parts. A modern transmission can use springs for manual editions and electronic components with electro-mechanical editions. This range of creation is one area that has helped GM excel its technologies.
The preowned editions that are now in stock online is one resource that can be used to locate various makes and models without delays.
Breakdown and wear and tear happens to every auto part produced at some point. There is no standard time frame to help owners of vehicles plan in advance for imminent failures. The application of warranties for parts that are used inside of vehicles is one helpful way to be ready when failures happen. The preowned industry by nature does not offer warranty protection because of higher mileage editions.
The Got Transmissions company is now providing its two-year warranty program for nearly all of its inventory in stock. It is the coverage in this program that is helping buyers become reassured about the units purchased.
Aside from inventory upgrades and incentives, a fall sale was conducted late last year to test new pricing for some transmissions in stock. The Ford lineup was the first brand selected due to its widespread popularity among vehicle owners and mechanics. The price drop in the Ford brand has helped to make the offer of no cost shipping a permanent fixture for online and offline sales.
This new no cost freight program represents a portion of the ways that this company is forging ahead in the preowned auto parts industry. The news release for the freight announcement can be found online at http://www.sfgate.com/business/prweb/article/Ford-Transmissions-Now-Shipped-Free-of-Charge-for-4072027.php.
About Got Transmissions
The Got Transmissions company started selling on the Internet in 2007 and has quickly earned its reputation as a trusted and discounted resource. This company expands its inventory on a monthly basis and now includes almost every make and model transmission built in North America. The classic, late model, manual and automatic editions are discounted for fast purchase. The Got Transmissions company is now one of few retailers that attach full coverage parts warranties with every sale. From no cost shipping programs to instant online quotes, this company has increased its offerings over the past 36 months online.