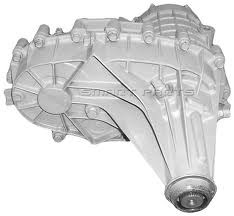 The TransferCasesforSale.com website has upgraded its GMC and Chevrolet inventories in part to meet the demand of used transfer case buyers.
Edison, New Jersey (PRWEB) September 20, 2012
Used GMC transfer case inventory is now larger at the TransferCasesforSale.com website. This online retailer has expanded its GMC inventory and has started with the used GMC Yukon transfer case units. These used parts are thoroughly inspected upon arrival after purchase to ensure that body shops and mechanics that frequently buy these parts are assured of the quality. The GMC Yukon brand is a top selling SUV and the TransferCasesforSale.com website is preparing its inventory to match customer demand. More information about the in stock transfer cases now available can be found by going to this link http://www.transfercasesforsale.com/gmc-yukon-transfer-case.
GMC may not receive the attention that its sister company Chevrolet receives, but there are millions of these vehicles sold annually in the U.S. The General Motors corporation frequently releases the vehicles that are marketed as Chevrolet to the GMC family. These include pickup trucks as well as SUVs. One of the reasons that the Yukon has remained popular since its launch is that fact that it is a full-size SUV and not a crossover or compact SUV. The larger size instantly provides more engine power and these engines take specially created transfer cases to help regulate the four-wheel drive that is included in the drive train system.
A report released by GMC announced an 11 percent gain for many of its SUV models compared to 2011. While these numbers focus on new vehicle sales, the used vehicles that are branded as GMC have also increased in sales volume according to reports. Sales of used cars have remained strong and are concreted by the rising cost of some vehicle brands. Used vehicle dealerships usually do not have the staff to provide engine repairs or replacements that can often be required with a used vehicle.
Companies like TransferCasesforSale.com that are able to supply integral components for a used drive train system are helping more vehicle owners to restore older vehicles to operate like new again.
Maintenance that is required for a four-wheel drive vehicle is not something that many vehicle owners understand. The gearing for a four-wheel drive vehicle is separate from the transmission. The transfer case is an important part and usually requires service or replacement over a period of time. Leaking fluids are one of the causes of transfer case failure.
The inability to shift gears to four-wheel or all-wheel drive can be an expensive problem to repair. This is one reason that sales of used transfer cases have remained strong online.
The TransferCasesforSale.com website has upgraded its GMC and Chevrolet inventories in part to meet the demand of used transfer case buyers. These transfer cases are now part of a new program of free freight that is offered to buyers that make purchases through the TransferCasesforSale.com website.
About Transfer Cases for Sale
As a drive train assembly dealer, Transfer Cases for Sale houses some of the most requested transfer cases from leading automakers online. This retailer ships to businesses like body shops, mechanics and junkyards to help these businesses find low cost auto parts for affordable prices. The integration of the TransferCasesforSale.com website has helped sales of transfer cases to increase more than 30 percent online since the initial launch in 2010. With an expert customer service staff and internal testing, Transfer Cases for Sale is able to set a higher benchmark for transfer cases sold online.