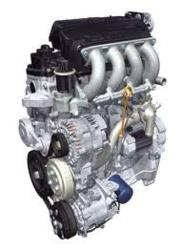 These prices are now some of the lowest found in the company inventory for JDM engines.
Columbus, Ohio (PRWEB) May 02, 2013
The Honda Accord has remained a top seller for Honda in new and used condition. Sales of preowned vehicles have grown in North America due to the resale value of these vehicles. The http://usedengines.co company is a leading supplier of affordable replacement engines and is now selling used Honda Accord engines at a lower price online. These prices are now some of the lowest found in the company inventory for JDM engines and can be accessed by buyers in North America.
The replacement engines industry has benefited from the large amounts of vehicles that are sold each year. The acquisition and supplying methods that distributors use help to offer better engine quality to retailers. While some vehicles do have high mileage, Japanese engines that are imported typically have a range between 35,000 and 60,000 miles.
The lowered engine pricing that is now online is expected to provide an affordable resource for buyers searching for lower mileage replacements for vehicle installations or resale.
The UsedEngines.co company has made changes to its policies for warranty protection this year to create a better opportunity for engine buyers online. Because some auction sellers do not include warranties with used engine sales, this company has created a two-year warranty protection that is attached with most engine sales. These warranties offer the parts breakdown protection that can be hard to find through the secondary engines market. These warranties are included with each sale for no additional charge to customers.
The JDM inventory increases that have taken place this year include the Honda, Toyota and Nissan series motors. These engines have now been included in the company database and can be researched by buyers entirely online. Pages have been created on the company website and the new quote system online is now providing faster ways for buyers to compare company pricing with other retailers online. These methods are exclusive to this company and are expected to receive periodic updates to the system to ensure accuracy for buyers.
About UsedEngines.co
The UsedEngines.co company provides immediate engine shipments to buyers in all locations of the United States. This company has expanded its preowned engines inventory to include foreign and domestic produced engines that are discounted for buyer purchases online. The price structures and incentives that are provided by this company offer alternatives to buyers. The UsedEngines.co company has developed its virtual quote system online this year to expedite sales of engines to buyers. The company toll-free system has also been updated to provide staffed experts to help answer questions and provide immediate assistance.