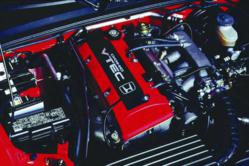 An introductory sale price is now paired with each unit presented to engine buyers online.
Toledo, Ohio (PRWEB) June 19, 2013
The 1999 introduction of the first Honda roadster helped popularize the DOHC 2.0 VTEC created for this series. Vehicle owners or mechanics searching for a used Honda S2000 engine can now benefit from the AutoProsUSA.com JDM inventory upgrades. This company has now included this Honda performance engine among its other four-cylinder units at
http://autoprosusa.com/used-honda-s2000-motors-for-sale. An introductory sale price is now paired with each unit presented to engine buyers online.
Replacement motors for some brands of imported vehicles are available strictly through trade industry distribution companies. These sources do not sell to consumers to protect trade pricing and inventory. Owners of JDM vehicles like the S2000 and other performance types can be at a disadvantage when locating these units online or through offline sources.
The addition of these Honda engines on the Internet by the Auto Pros USA company is designed to create easier methods of purchasing preowned Honda motors designed for vehicle installations. The introductory sale price market with these engines will remain in place for the remainder of the year.
"Engines and related parts for the Civic, Integra and other performance brands have been added in stock this year," a source from the Auto Pros company added. This new push to include imported parts is expanding the types for sale and helping to lower the purchase price by eliminating excess importing fees. Some companies attach import fees due to increased freight charges or other charges from distributors of foreign parts.
"The quotes given out online are inclusive of all costs for purchase," added the source. A quote system now used for Honda, Nissan, Acura and other brands is accessed daily by engine buyers comparing MSRP to sale pricing from multiple supply companies.
Performance engines inventory and accessories now listed for sale periodically change due to supplier agreements. Different inventory is supplied by different companies and this affects the amount of inventory listed for consumers online. The performance upgrades were announced in a news release published at http://www.prweb.com/releases/performance-auto-parts/auto-parts-online/prweb10504944.htm.
This release marked the start of the performance parts and accessories for online buyers. Since publishing of this news, different supply companies have been added to improve the inventory lengths and speed of order fulfillment for East and West Coast shipments in the U.S.
Parts not currently listed for display online could be in stock through the offline company inventory system. Buyers are now encouraged to call the toll-free number provided if parts cannot be quoted in price or located online.
About AutoProsUSA.com
The AutoProsUSA.com company is a leading preowned motors resource for Japanese domestic engines and American made orders online. Inventory supplied daily to this company for inclusion in its growing engines database for consumers to research. Companies providing parts pricing and warranty terms are now among the supply group in use by the AutoProsUSA.com company. The creation and launch of the automotive database online has increased the amount of consumers using this resource tool to locate parts and pricing unable to be found through regional or local sources. Frequent company inventory updates the information current for buyers.