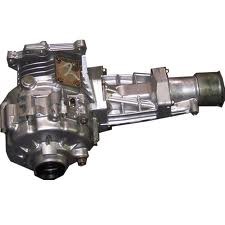 Vehicles like the Element, CR-V, Ridgeline and Crosstour represent the 4x4 lineup for Honda.
San Antonio, Texas (PRWEB) January 10, 2013
Honda is one of the largest foreign automakers and has formed a strong presence in the U.S. with its line of SUV vehicles. The Transfer Cases for Sale company has now added used Honda transfer cases for sale to its online inventory. More information can be found online at http://www.transfercasesforsale.com/honda-transfer-cases.
These preowned units now come with extended warranty protection for all buyers. This measure is designed to improve the quality and maintain high levels of customer satisfaction after parts are installed.
Vehicles like the Element, CR-V, Ridgeline and Crosstour represent the 4x4 lineup for Honda. This line of pickup trucks and sport utility vehicles all include the use of a transfer case assembly to help regulate the gearing ratios for all-wheel and four-wheel drive.
While these vehicles are popular with drivers, finding a resource to repair or replace one of these assemblies can be difficult online. The new addition of the preowned assemblies online now offers one method of sale for buyers seeking a replacement component.
The new warranties that are now applied to the company inventory are designed to provide coverage for the preowned lineup as well as the rebuilt ones. The sale of remanufactured units is one option that is also offered and these assemblies provide an alternative. Instead of a direct pull out from a vehicle, these are reconditioned internally and externally to produce a component that is comparable with a new one. This alternative type now receives the same full warranty support as the preowned editions that are now in stock.
The foreign inventory upgrades and sale incentives are part of a series of changes that have taken place recently at the TransferCasesforSale.com company. The brands of Ford and General Motors have been increased and reduced in price as a special sales incentive.
These changes are expected to continue as new partnerships and distribution efforts are creating more opportunities for this company. A recent reduction in price for the GM brand can be read about from this news release at http://www.sfgate.com/business/prweb/article/Used-GM-Transfer-Cases-Now-for-Sale-at-4170641.php.
To go with the new upgrades and price drops, an offer of no cost shipping is now underway to help lower the final selling price of each in stock unit. This elimination of the total cost to ship inside of the U.S. is one additional example of the company innovations now released in the New Year.
About Transfer Cases for Sale
The Transfer Cases for Sale company now stocks most foreign and domestic assemblies to provide an immediate replacement for vehicle owners and to stock the B2B replacement industry. Expansions over the past 36 months have helped this company to build its inventory, lower customer pricing and eliminate the total cost of shipping for domestic orders. From online quotations to a fully staffed customer service team, the Transfer Cases for Sale company provides an alternative to buyers shopping on the secondary market for reliable case assemblies.