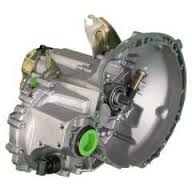 A warranty for transmissions now included for online sale is in place for a period of two years after purchases are completed.
San Antonio, Texas (PRWEB) June 19, 2013
The Honda Motor Company produces multiple vehicle types that are exported worldwide each year. Each of these vehicles uses separate transmissions that can make it harder to locate a replacement when failure or other problems happen. The GotTransmissions.com company has now installed a used Honda transmissions locator tool online at gottransmissions.com.
This location tool now exists on each page of the company website to provide easier ways to locate four and five-speed transmissions in preowned condition online. The assemblies found through this tool can be ordered or compared easily in price.
Transmission replacement is one expense that can happen to any vehicle owner. Import auto parts can be in decreased supply through some companies unable to acquire genuine parts for resale. Transmissions, engines and electronic controls for foreign made automobiles can be difficult to find for vehicle owners without a resource.
The Honda locator for preowned transmissions online allows buyers to search through the amount of inventory currently supplied to locate a match. This system is offered as a faster way to locate replacement parts instead of researching online through multiple dealers.
The Got Transmissions company has made additional improvements to the way that its business model helps consumers. Parts quality is one detail that can be overlooked by some buyers who put pricing before parts quality when making purchases. A warranty for transmissions now included for online sale is in place for a period of two years after purchases are completed. This time frame extension applies to the Honda imports and domestic gearbox assemblies that are currently listed for consumer sale on the company website.
The Honda transmission location system installed online can be used for domestic transmissions in stock. This new way to allow consumers to perform independent research is now speeding up the order and price quotation process. Transmissions from Ford were added in a shipment earlier this month to extend preowned units to buyers of cars and trucks.
A special price was announced for these units at http://www.nbc26.tv/story/22474710/used-ford-escape-transmission-price-drop-now-in-place-for-suv-owners-at-gottransmissionscom to provide this information to buyers. The transmission locator tool now in use online can be used along with the toll-free number for all customer inquiries.
Because suppliers for parts can change due to additions or deletions, data included in the parts locator tool is changed several times daily. This real time parts information system is offered as an auction website alternative to locating vintage and new transmission types that are offered by retailers for sale online.
About GotTransmissions.com
The GotTransmissions.com company provides a large parts resource online for consumers to use to locate automatic and manual transmissions from American and foreign automakers. These units are supplied by the companies that acquire gently used parts that can be resold at a lower price to the public. The company website can now provide pricing and warranty information through the quote tool introduced to buyers this year. The GotTransmissions.com company offers its expert research and parts matching abilities through this system or by toll-free telephone number in the United States.