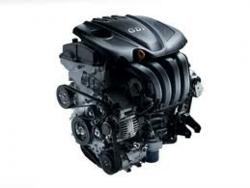 Names such as the Accent, Elantra, Sonata and Santa Fe have helped to grow the Hyundai brand of vehicles worldwide.
San Antonio, Texas (PRWEB) January 12, 2013
Hyundai is one of the largest Korean automakers and millions of these vehicles are now sold in the United States. The UsedEngines.co company is now offering used Hyundai engines for sale to online engine buyers. This is designed to create a respected online resource to find preowned motors without import fees or other charges. This company sells all makes and models of motors apart from the new Hyundai editions. More information found online at http://www.usedengines.co/hyundai/hyundai-engines-sale.
Names such as the Accent, Elantra, Sonata and Santa Fe have helped to grow the Hyundai brand of vehicles worldwide. The development and engineering of these automobiles is not overshadowed by the engines that are used to power the vehicles. The lineup of I4 and V6 editions that are used represent part of the consumer confidence created for this automaker. The online addition of these preowned motors that are now on sale to the public is helping to fill the void in the secondary engine market.
The benchmark for many preowned vehicles is the 100,000-mile mark. While some vehicles surpass this mileage amount, other vehicles can have breakdown issues or failures before this point. Part of maintenance on vehicles is the care of the internal and external engine components. Foreign vehicles can make it difficult to find a replacement motor due to the shortage of dealerships that provide non-warranty service to car owners. The UsedEngines.co company is one of few dealers that now provide extended protection for each foreign engine sold.
The motors that are now offered receive extended warranty eligibility. This new program is one way that is now provided to assure all buyers making online purchases that the quality remains at the highest levels. The buying staff for this company ensures that all secondary market editions that are placed into the company inventory meet expected quality standards. These measures are designed to extend the useful lifespan of preowned motors for buyers.
Apart from selling the Hyundai brand online, editions for Kia, Lexus, Toyota, Isuzu, Acura and other foreign imports are now offered to buyers. These recent improvements to the online and offline warehouse inventory now provide a way for online buyers to research preowned foreign engines that are guaranteed to be in stock. The news announcement for the Kia additions can be found online at http://www.sfgate.com/business/prweb/article/Used-Kia-Engines-Now-for-Sale-Online-at-4170635.php.
About Used Engines Co.
The Used Engines Co. is a preowned engine retailer providing foreign and domestic OEM motors for direct sale online and offline. This company is staffed by auto industry specialists to assure all customers researching engine pricing or shipment information online are provided with expert level support. By incorporating no cost shipping programs, this company has expanded its distribution ability inside the United States and to Canada. The Used Engines Co. offers discounted pricing as well as one of the longest extensions of warranty protection that can currently be found from a secondary market motor seller.