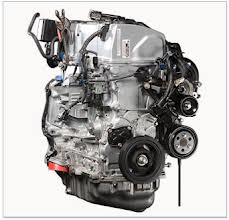 A new same day policy is now in effect to expedite shipments and guarantee delivery times.
Dallas, Texas (PRWEB) May 06, 2013
Hyundai remains one of the largest import automakers providing vehicles in the U.S. auto market. A series of cars and sport utility vehicles has helped this company to expand its buyer network. Locating replacements for import motors is expected to be easier for buyers at the AutoEnginesforSale.com company. A new inventory of used Hyundai engines have been added for sale and introductory pricing is now attached with each unit.
These import motors are low mileage editions that are offered as one alternative to OEM motors that are sold by Hyundai dealerships. The complete company inventory can be browsed at the autoenginesforsale.com website.
The secondary market engines industry can vary in price and quality for buyers. Engines are usually acquired through automotive dealerships or other sources and resold the public. Sellers of used engines can provide reduced prices although some buyers make a trade-off between price and quality.
Elements like warranty protection, mileage and exterior condition are all factors that buyers can use when determining to make a purchase. The preowned Hyundai inventory now carried by the Auto Engines for Sale Co. online represents low mileage units that are offered with the full support of a warranty upon each customer sale.
Shipments in the automotive industry often require special handling due to the heavy weight of components like engines. Retailers working with freight companies typically go through a process of elimination to ensure that a selected company can successfully handle daily engine shipments. Because pricing and quality can vary between freight companies, the AutoEnginesforSale.com company has changed its policies for customer shipments this year. A new same day policy is now in effect to expedite shipments and guarantee delivery times.
The new search system launched online this year is now creating easier ways for engine buyers to receive accurate pricing. This developed quote system now takes away the manual processing delays for engine quotes. This new system can be independently used completely online to provide essential information during the engine research process. Any in stock motor can be quoted in price and essential information is provided with each customized quote. This information includes warranty info and price quote comparisons to other retailers selling preowned engines online.
About AutoEnginesforSale.com
The AutoEnginesforSale.com company distributes its preowned engines to buyers in all states of the U.S. to expand the company resources currently available. This company stocks its inventory after purchasing some of the lowest mileage motors that can be found through reputable dealers and distributors. Engines from Ford, General Motors, Toyota, Dodge, Jeep and other automakers are featured for sale to buyers at lower than standard pricing. The AutoEnginesforSale.com company has established its toll-free ordering system to offer buyers without Internet access easier ways to order and obtain engine information. The addition of the online ordering and quote system this year is now providing more benefits to online shoppers.