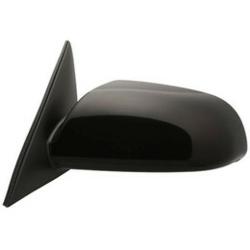 These assemblies are designed to fit onto each production model without modifications required.
Las Vegas, Nevada (PRWEB) June 17, 2013
Hyundai has manufactured its Sonata since 1985 for worldwide sale. Obtaining OEM replacement parts in preowned condition for this vehicle series is now possible through the AutoProsUSA.com company. The exterior inventory at this company now includes the used Hyundai Sonata side view mirror assemblies at http://autoprosusa.com/used-hyundai-sonata-side-mirrors-for-sale.
Buyers hoping to find a replacement for less than retail pricing could benefit from the new inclusions of these mirrors in the company inventory. These assemblies are designed to fit onto each production model without modifications required.
Auto parts for import vehicles are typically distributed by automotive dealerships that have service contracts for vehicles. Preowned vehicle owners unable to obtain service contracts could have difficulty finding exterior parts for immediate replacement. The expansion of the supply network created by the Auto Pros USA company has made it possible for exterior parts for most brands of import vehicles to be included for sale.
Hyundai parts now listed for discount prices are part of this new expansion. These preowned OEM parts are now sourced through better distribution companies to maintain low pricing.
"The import inventory now published online includes performance and JDM parts," added a source representing the AutoProsUSA.com company. Not all automotive manufacturers have U.S. manufacturing and distribution for replacement auto parts. Aftermarket companies often supply parts that are unable to be acquired using OEM sources.
"The genuine parts that are now available for sale include warranty coverage for each part that is quoted in price and shipped," the source added. This company has now negotiated entry-level warranty policies that are included with each import or domestic part ordered.
To help auto parts customers find more information about preowned parts available for sale, a series of new company created videos are now launched online through the company website and YouTube channel at http://www.youtube.com/watch?v=ltH-eFZ9sqE.
These videos are helping offer information that is not listed inside the company database during parts research. Both import and domestic parts that are included for sale have received similar videos to inform the public about quality and the process of placing orders online.
These videos are scheduled to continue through the duration of the current year. Companies currently interested in supplying preowned parts that are protected by parts warranty coverage can make a formal request to company management for database inclusion online. The Auto Pros company has updated its contact method to accept wholesale requests and parts supply inquiries at:
Auto Pros USA
1270 Crabb River Rd.
‪Richmond, TX 77469
(888) 230-1731
(713) 560-7017
About AutoProsUSA.com
The AutoProsUSA.com company has combined secondary market sellers into one online resource that consumers use to find the best pricing from multiple companies in the U.S. The developments made by this company in 2013 have expanded the volume of sales processed for the complete partner network set up by this company. The AutoProsUSA.com company makes daily contributions to the company database of auto parts available for sale to keep information accurate and pricing easier to locate. A toll-free telephone system was installed this year to help support offline customer service for buyers unable to retrieve information online.