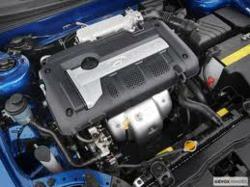 Additional buyer incentives are now published on the company website.
Lawton, OK (PRWEB) June 05, 2013
The production of limited edition vehicles can make it harder to find parts for replacement. Some engine types are introduced and quickly changed to a new and improved model. The GotEngines.com company is helping online engine buyers to locate hard to find motors. This company has now included used Hyundai Tiburon engine inventory for online sale at
http://www.gotengines.com/blog/hyundai-engines-sales/hyundai-tiburon-engine. This 1.6, 2.0 and 2.4 edition motor can now be purchased for a reduced sale price online. Additional buyer incentives are now published on the company website.
Hyundai Motor Group remains one of the largest manufacturers of automobiles in the world partly due to engine development. The motors that are produced in the range of vehicles offered have helped earn confidence from consumers. The four-cylinder production for vehicles like the Tiburon has provided a mixture of fuel economy with a respectable level of horsepower.
The engines that are now listed for sale by the Got Engines company have been secured through import partnerships in North America. The acquisition of these engine types is one example of customer satisfaction programs put into place at this company this year.
The purchase price of an import engine can go up or down depending on the retailer. Costs can rise due to import charges, shipment fees and special handling by freight companies. One method now in use by the GotEngines.com company to control engine prices is the removal of freight charges. A free shipping offer was introduced this year that remains in effect. This offer was combined with domestic engines to test the consumer response. The success of this offer has now made it possible for import engine buyers to receive free shipping for all units.
The introduction of the Tiburon engine is expected to carve a niche market to find this engine online. Recent additions to the inventory of domestic motors has had an equal effect this year. The news release found at http://www.prweb.com/releases/jeep-cherokee-engines/used-engines-for-sale/prweb10413350.htm announced the acquisition of the preowned Cherokee engines.
These SUV motors have been well received in the PowerTech inventory at the Got Engines company. The inclusion of these V6 and V8 motors has now provided better selections for Jeep vehicle owners, mechanics and other buyers to find quality engines for a lower than suggested retail list price.
About Got Engines
The Got Engines company sells preowned automobile, pickup truck and SUV motors for reduced prices online. This company has made it possible for average vehicle owners and dealers to find quality inventory online. The price levels that are created by the company staff are monitored for feedback from all buyers. The attachment of a preowned engine warranty this year has helped change the way that used engines are perceived online. The Got Engines company now includes its free shipping for engines incentive with all purchases online or through offline contact methods. This shipment offer along with better inventory choices are two factors that are now increasing company sales annually.