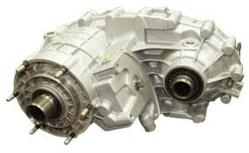 Finding replacement auto parts for used vehicles can be a tedious task.
Beaumont, Texas (PRWEB) January 12, 2013
The TransferCasesforSale.com company is now offering used Hyundai transfer cases for sale to buyers online. These new additions to the company website are now imported and offered without import fees to vehicle owners, mechanics and installers of these essential 4x4 case assemblies. More information can be found online at http://www.transfercasesforsale.com/hyundai-transfer-case.
Finding replacement auto parts for used vehicles can be a tedious task. Some sellers do not offer warranty protection or evaluations of the inventory that is sold. For owners of 4x4 vehicles, replacement of essential components can become more complicated with a foreign vehicle.
The preowned units that are now in stock online are OEM builds that are purchased from Hyundai distributors. Vehicles like the Santa Fe, Vera Cruz and Tuscon represent part of the all-wheel and four-wheel drive vehicles that are produced by Hyundai. The new imported case assemblies are now offered with warranty protection for buyers.
To go with the new inventory upgrades and elimination of import fees, a quote system has been built for online usage. This new quote system is one way that vehicle owners or companies planning to purchase a part as a replacement can use to obtain immediate pricing. The easy to use price distribution system can be used during or after business hours online.
The new online inventory is also part of a price reduction period at the TransferCasesforSale.com company. The Ford lineup was the first to receive special pricing and the sales success with this measure has made it possible for other brands in stock to receive lower pricing. The news announcement for phase one of these price drops can be found online at http://www.prweb.com/releases/used-ford-transfer-cases/for-sale-shipped-free/prweb9837656.htm.
About Transfer Cases for Sale
The Transfer Cases for Sale company started selling its rebuilt and used assemblies on the Internet in 2009. A redesign of the company website took place in 2012 and new additions to the company have helped it to expand online and offline. From extended parts warranties to no cost shipping packages, the Transfer Cases for Sale company is now growing its business operations in every state in the U.S. A warehouse full of Ford, Chevrolet, GMC, Toyota, Isuzu, Kia and other import case assemblies has helped this company become trusted resource for quality used and rebuilt assemblies.