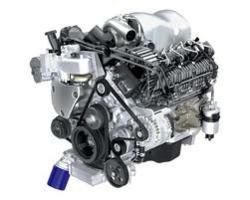 Engine shipments are now routed to more states in the U.S. where no local distributor is currently found.
San Antonio, Texas (PRWEB) April 21, 2013
Import automobiles, trucks and SUVs makeup a growing portion of the United States auto market each year. While dealerships supporting these vehicles exist, locating engines without dealership resources can be a problem for some buyers. The EnginesforSale.org company is now expediting shipments for all of its used import engines for sale online. This company has expanded its distribution this year and is now able to provide more accurate dates of delivery for buyers at enginesforsale.org
Honda,Toyota, Nissan, Acura and other automakers are top names in the import automobile industry. The range of passenger, performance, sedan and SUV vehicles that are produced are sold to nearly all 50 U.S. states.
The engine development programs at these companies provide different technologies compared with U.S. based automakers like Ford, General Motors and Chrysler. The resources now created online for sales and faster shipments are put in place to expand customer distribution in areas without local distribution.
The EnginesforSale.org company introduced its quotation system online to directly benefit engine researchers. Apart from hundreds of specially created detail pages on the company website, this new system provides pricing from more than one retailer to use as a comparison tool.
These prices are one extra method that can be used when buyers perform research for new or classic import engine types. The data that is generated from the database is constantly updated to ensure that current pricing and stock status remains accurate.
The new import distribution is a combined effort by this company to build a larger company warehouse full of preowned engines ready for immediate shipment. Engine shipments are now routed to more states in the U.S. where no local distributor is currently found.
The news release at http://www.prweb.com/releases/used-engines-sale-ny/used-engines-ny/prweb10553391.htm alterted the public of the shipments now made to Ohio, New York, Michigan and Texas this year. These efforts are scheduled to continue as more states are added to the company network.
About EnginesforSale.org
The EnginesforSale.org company sells preowned engines at discount prices. The gasoline, hybrid and diesel engine variants supplied by this company help to restore newer and classic automobiles for customers in the United States. The expedited distribution now put in place by this company is creating new doors of opportunity for buyers unable to find engines available in their area. The EnginesforSale.org company supplies warranty protection to all buyers without raising the cost of each engine. Developments to the online company search system are helping to improve the way the engines are bought on the Internet without in-person reviews by customers.