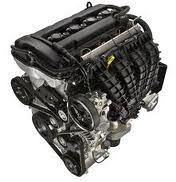 The Nissan company manufactures OEM motors that are used in the Infiniti series.
Houston, Texas (PRWEB) January 25, 2013
Infiniti is the luxury car brand of Nissan Motors and is sold prominently in the North America. These luxury vehicles are frequently sold to the secondary market when traded in for newer editions. The EnginesforSale.org company is one of few retailers online that is now selling used Infiniti engines to the public. Aside from its trade industry business, this company now offers its import motors inventory to car owners to provide a low mileage option. More information can be obtained online from http://enginesforsale.org/infiniti/used-infiniti-engines-for-sale.
The JDM base motors that are built in Japan are usually used for less than five years. The high standards for emissions and constant demand in the U.S. market has opened up more opportunity for the importing of Japanese engines. The Nissan company manufactures OEM motors that are used in the Infiniti series and these include I4, V6 and V8 sizes.
Each engine from this brand that is now added for online sale now goes through a pre-shipment inspection process to double check mileage and accuracy. These efforts have been added to instill the highest levels of quality possible.
Automotive companies generally provide 36 months of coverage that is attached with a vehicle purchase. This time period is helpful to monitor the success rate of an engine. The secondary market dealers selling used vehicles do not always provide engine protection in the form of a warranty. The EnginesforSale.org company has added its new warranty policy to fill in the gap of coverage that preowned vehicle owners can face. This term protection is one new incentive that is now offered.
The import section of the company inventory is now underway with upgrades. The domestic portion of the inventory has also had recent improvements. The Ford F150 motors that include the Essex and Triton are now in stock. This Ford Motor Company expansion is designed to help pickup truck owners and SUV owners using engines from the Ford lineup. The actual news announcement for this recent change to the warehouse stock can be found at http://www.prweb.com/releases/engines-for-sale/ford-f150-engine/prweb10194546.htm.
About Engines for Sale Co.
The Engines for Sale Co. has provided quality and expert customer service for decades as one of the leading offline sellers of motors. The addition of the company website has helped to increase the brand awareness in all 50 U.S. states. The warehouse inventory that is held by this company is now shipped without freight charges as an incentive for buyers who choose to purchase foreign and domestic stock. The Engines for Sale Co. constantly innovates its offerings to the public in order to provide solutions that cannot be found through most sellers. With price discounts and same day shipments, all customers receive the highest levels of quality on the secondary market.