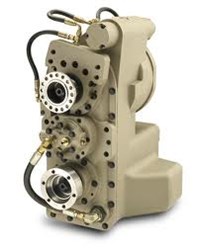 The TransferCasesforSale.com website is one of a handful of companies that specialize in foreign auto parts.
Chicago, Illinois (PRWEB) September 13, 2012
Infiniti vehicles are imported by Nissan and sold as the luxury mark of this automotive company. Because these units are mostly all-wheel drive, a transfer case is required to regulate the gear ratio for correct performance in all weather conditions. The TransferCasesforSale.com website now has used Infiniti transfer cases back in stock that are ready for immediate shipment to customers in the U.S. Obtaining used foreign auto parts is no easy task and Transfer Cases for Sale has now setup contracts with top suppliers of foreign automotive parts to provide a steady source of used drive train components. More information about the Infiniti inventory can be found by visiting the following link http://www.transfercasesforsale.com/infiniti-transfer-cases.
Nissan is one of the largest Japanese automakers and has started to export more vehicles to the U.S. market. The rise in SUV sales in the late 1990s has created a new trend. The crossover SUV is a smaller version of the traditional gas guzzling vehicles that have become a popular addition to many family transportation budgets. The growing sales of crossover SUVs is helping to boost the economic recovery in states that have auto manufacturing plants that produce these vehicles for sale.
For foreign vehicle owners, finding a qualified repair shop that sells parts can sometimes prove difficult. There are third party parts suppliers selling online that are helping to fill the void. The TransferCasesforSale.com website is one of a handful of companies that specialize in foreign auto parts.
Automotive dealerships that offer repair services usually have contracts for car owners that make a purchase. These contracts are often extensions of the OEM warranty period and are designed to make things easier for car owners that have part or other component failure. For owners of used vehicles, finding a qualified repair company that can provide parts is one option. An increasing number of small body shops and warranty centers are now offering used part installations in an effort to capture a percentage of the used car repair market. These companies buy used parts at discount prices and provide installation to used vehicle owners.
One incentive that some companies are using to build more online sales is the offer of free shipping. The small but heavy weight of transfer cases still makes these components expensive to ship. The TransferCasesforSale.com website is now offering free shipping on most transfer cases that are in stock. This offer is available to both car owners and to business owners that are searching for ways to cut the cost of shipping for used auto parts online.
About Transfer Cases for Sale
By offering lower than MSRP pricing and providing free shipping, the Transfer Cases for Sale website has been able to attract customers on both ends of the used parts industry. Junkyards, mechanics and body shops are some of the business customers that use the online search system daily to find parts for foreign and domestic vehicles. Regular vehicle owners also make used of the Transfer Cases for Sale website as an alternative to buying auto parts from dealerships that traditionally have higher prices. This online retailer offers expedited shipping and pre-shipment inspections of all transfer cases.