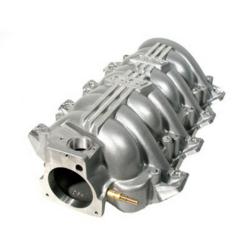 Quality issues are eliminated by this company due to arrangements with suppliers and distributors.
Atlanta, Georgia (PRWEB) May 29, 2013
The engineering of automotive engines surrounds horsepower output and increases in air intake. The use of air regulation systems like manifolds are common in the U.S. auto industry. The AutoProsUSA.com company supplies preowned auto parts to vehicle owners, mechanics and other buyers online. This company is now discounting its used intake manifold inventory for buyers to benefit. This new pricing can be reviewed at http://autoprosusa.com/used-intake-manifolds-for-sale and is offered as one affordable solution to obtain better horsepower. These new discounts are scheduled to remain in place indefinitely.
Preowned auto parts provide vehicle owners and mechanics with one way to reduce installation costs when parts fail. Buyers searching for parts online can be confronted with quality issues as well as fluctuating costs depending on each retailer. Local retailers do not always supply needed parts for all vehicle types.
Dealerships remain one option that buyers use although pricing can be among the highest using these resources. The discount pricing introduced in the Auto Pros inventory is designed to takeaway many of the issues that can be common buying parts from secondary market sellers.
Quality issues are eliminated by this company due to arrangements with suppliers and distributors. Inspection procedures are part of the process prior to parts shipment. All preowned parts buyers now receive parts in above average condition that are ready for immediate customer installation upon delivery.
New arrangements and partnerships have been established with more suppliers in the U.S. this year and the company inventory is now growing at a faster pace. The news announcement at http://www.redorbit.com/news/technology/1112832608/junkyards-resource-for-auto-parts-now-online-at-autoprosusacom was used to inform buyers of the company parts of the new agreements in place.
Apart from parts discounts and distribution arrangements, a series of streaming videos has been created for customer use online. These videos now supply new and existing customers with important information about each part type in stock. These videos explain the process of ordering the company parts and provides answers to common questions. One of the newest videos can be viewed at http://www.youtube.com/watch?v=_Gp4Ziu2QWM. Additional videos are now part of the YouTube channel launched online. These videos offer additional ways buyers can use to obtain information prior to a purchase online.
The new company business address can now be used to forward parts inquiries, wholesale requests and affiliate network sign-ups. This address now includes the two main company contact phone numbers to provide immediate assistance to buyers by phone. The contact address has been changed to the following:
Auto Pros USA
1270 Crabb River Rd.
‪Richmond, TX 77469
(888) 230-1731
(713) 560-7017
About AutoProsUSA.com
The AutoProsUSA.com company offers parts buyers instant access to its online database of thousands of available parts in preowned condition. This company secures agreements with suppliers and distributors in North America to fulfill submitted orders online. The unique company pricing tool allows prices to be obtained from the quote tool installed on the company website. The AutoProsUSA.com company makes daily updates to its database to ensure all buyers receive updated inventory to browse entirely online. This company ensures through its partners that parts warranty protection is supplied to all buyers before parts installations are made.