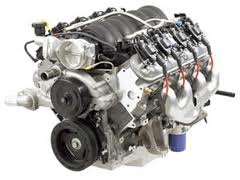 The pricing and inventory levels can be found online.
San Diego, CA (PRWEB) April 18, 2013
Isuzu vehicles have provided four-wheel drive compatibility for more than 30 years in North America. Vehicle owners with high mileage motors can face the task of replacing a motor at their own expense. The UsedEngines.co company is a leading seller of preowned engines with low mileage to the public. This company is now providing used Isuzu V6 engines for sale online at a price that is below the traditional MSRP pricing found online. The pricing and inventory levels can be found online at http://www.usedengines.co/isuzu/isuzu-engines-sale.
Isuzu has produced several four-wheel drive vehicles that have gained consumer confidence worldwide. The Trooper, Hombre, Rodeo and other models have helped to brand the Isuzu company as a leading off-road vehicle manufacturer. The General Motors partnership for engine production created new outlets for Isuzu using the Vortec technology.
The motors that are now added for sale online include the GM partnership motors as well as OEM Isuzu variants to help buyers locate the correct replacement engine.
The UsedEngines.co company has added a range of V6 motors to its online inventory this year. The different automaker variants that are in stock include motors for SUVs, pickup trucks and vans using the six-cylinder technologies.
These motors are now priced affordable due to expanded acquisition efforts by the company buying staff. The addition of the OEM Isuzu engines and other automakers is now helping to build a better company inventory for sale.
About UsedEngines.co
The UsedEngines.co company provides its preowned motors for a discounted price for all online and manually processed sales. This company has invested into a 21st century ordering system to help buyers locate any motor type quickly. The VIN number matching, low price structure and no charge shipments now provided at this company have helped to increase company sales. The UsedEngines.co warehouse is stocked with an assortment of gasoline and diesel engine types that are now routed and shipped to all destinations in North America.