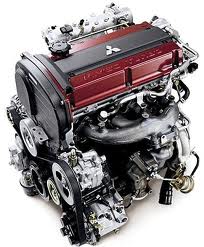 Daily inventory updates are now made to the UsedEngines.co website.
Houston, Texas (PRWEB) December 06, 2012
UsedEngines.co anounces the importing of used Japanese engines for its engine buyers online. This retailer has added these motors to help U.S. car owners find a suitable engine replacement. Sales to mechanics, salvage companies and warranty centers are also made online. This new engine inventory can be accessed instantly online at http://www.usedengines.co.
JDM motors or Japanese Domestic Motors are imports from Japan that are bought and sold by U.S. buyers and sellers of automotive engines. The higher emissions standards in Japan usually decreases the length of ownership for the average car owner.
According to research, a typical JDM motor has less than 50,000 miles on the block before a trade in takes place.
The UsedEngines.co company is now purchasing a complete inventory of Japanese produced engines for sale in the United States. Automakers like Kia, Hyundai, Toyota, Acura, Honda and Mitsubishi remain popular as imports and these acquired motors are designed to help engine buyers find a replacement easier online.
One difference between a foreign produced motor and one that is made domestically is the performance series of parts. While most automakers provide OEM engines, Japanese engine manufacturers provide aftermarket performance parts that can be used to enhance engine power in standard and performance vehicles.
The Used Engines Company is celebrating these new engine imports by offering to ship all customer orders made online or by toll free number for no cost. This new incentive is expected to remain in effect to help lower the overall cost of replacing a used engine. This free shipping incentive is now available to those that purchase from the 48 continental states.
Daily inventory updates are now made to the UsedEngines.co website. A person or company that is researching a source for a JDM engine can now browse this new online inventory.
A news story announcing the domestic additions to the company inventory can be accessed at this link http://www.prweb.com/releases/used-engines-for-sale/website-domestic-imports/prweb10010071.htm.
About UsedEngines.co
The importing, sale and distribution of preowned motors has helped the UsedEngines.co company to grow as a seller of engines worldwide. This experienced online and offline seller has upgraded its customer service quality and warranty policy to better serve customers purchasing quality motors. The UsedEngines.co company offers discounted pricing for foreign and domestic engines for sale in the U.S. and other parts of the world. In the year 2009, this preowned engine dealer opened its doors to the world on the Internet.