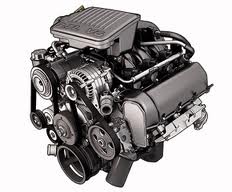 Owners of either the Jeep or Dodge brand can now find a suitable replacement online from a respected dealer.
San Antonio, TX (PRWEB) January 16, 2013
Jeep vehicles remain one of the popular editions for the Chrysler company. Sales of preowned vehicles have expanded for many dealerships and replacement engines can be difficult to find. The GotEngines.com company has now added used Jeep engines for sale to its online inventory. This new addition is expected to help owners of vehicles, service centers and others installing replacement motors to find preowned inventory for discounted prices. This new inventory can be searched online at http://www.gotengines.com/blog/jeep-engines/jeep-37l-commander-engines-sale.
The creation of the PowerTech engine is one advancement that Chrysler has made in its Jeep series. The retirement of the AMC I6 motor required a new replacement in the early 1990s. The PowerTech brand is labeled as the Magnum series in the Dodge lineup although these engines share the same size and horsepower. The 3.7 and 4.7 editions that have been added for direct sale online include the V6 and V8 editions of these motors. Owners of either the Jeep or Dodge brand can now find a suitable replacement online from a respected dealer.
One of the issues that plague engine buyers on the Internet is the verification of the quality of a preowned motor. From stock descriptions to stock photographs, it can be difficult for a buyer to achieve a truly accurate representation of an engine listed for sale. The GotEngines.com company now updates its website daily with accurate information to help buyers locate and understand the value and quality that is offered. These updates are part of the expansions of this company that have been underway since early last year.
Pricing can vary for buyers that choose to purchase from different sellers online. There is no benchmark standard for preowned motor pricing and all dealers are free to raise or lower pricing to compete. A sales incentive was introduced during the summer of last year that remains in effect for current sales. This lower pricing was introduced for the Ford and Chevy brands to test the demand from vehicle owners and installers of purchased engines.
The success of this pricing inventive has now made it a permanent addition to the company offerings for online and offline orders. The news announcement for the sale pricing program launch can be found online at http://www.prweb.com/releases/used-ford-engines/used-engines-for-sale/prweb9622149.htm.
About Got Engines
The Got Engines company began selling its preowned motors on the Internet in 2007 and has grown annually over the past 6 years. Through distributor partnerships and warehouse upgrades, this company has been able to supply one of the most respected inventories that currently exists in the automotive industry. This company offers Ford, Chevy, GMC, Chrysler, Plymouth and various import engines that are sold direct to customers and installers of motors. The Got Engines company is known for discounted pricing and no cost shipping incentives that help to reduce the overall replacement cost of vehicle engines. Inventory is added by this company on a weekly basis to provide rotating stock levels.