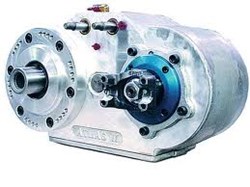 Our parts are certified to be as good or even better than ones that are rebuilt.
Detroit, Michigan (PRWEB) September 01, 2012
Used Jeep transfer cases are now receiving mechanic testing at TransferCasesforSale.com. All incoming transfer cases manufactured by Chrysler or authorized manufacturers will now receive a thorough mechanic review before transfer cases are shipped. This new testing effort is one more area of protection that has been added to help customers that purchase used transfer cases to get quality auto parts without experiencing the fear of buying used. Aside from the recent discounted pricing, these changes are expected to help TransferCasesforSale.com to boost its online awareness in front of salvage, junkyard and body shop customers.
More information about the in stock transfer cases from Jeep can be found at this link http://www.transfercasesforsale.com/jeep-transfer-cases.
Some automotive sellers that sell used parts and components online receive these parts from various sources. Without verification that parts have been tested, installation problems can occur for someone that purchases the parts with the belief that the parts are working correctly. A shift toward rebuilt automotive parts has happened slowly over the past 20 years as more people are putting more trust into parts that have been rebuilt. Part of the new mechanic testing now completed at TransferCasesforSale.com is in response to addressing use automotive parts issues.
"Our parts are certified to be as good or even better than ones that are rebuilt," said a source from TransferCasesforSale.com. "We rely on manual checklists of common problematic areas that are thoroughly reviewed before we ship a transfer case in the U.S.," the source included.
Not all automakers manufacture the parts that are used in the cars, trucks and SUVs that are produced. It has become common practice for U.S. automakers to designate production of transmission, engine and transfer case assemblies to third party companies that can put extra time into the production. Companies like Chrysler have helped to fund third party companies that exclusively produce parts that are used in vehicle manufacturing. The parts that are pulled from working vehicles that are damaged in vehicle collisions or parted out on the secondary market are usually what is sold to the general public.
The Chrysler distributor partnerships that companies like TransferCasesforSale.com have are what keeps the secondary auto parts industry strong especially online. More dealers are now purchasing parts through offline dealers and selling these parts to consumers in the U.S. and Canada. This is helping to make the pricing competitive and is one alternative that parts buyers can use when searching for a replacement part to replace a defective unit in a used truck, car or SUV.
About TransferCasesforSale.com
Selling direct to consumers through its own warehouse has been one way that TransferCasesforSale.com has received attention in the online community. After starting its online presence in 2010, this transfer case retailer has quickly gained steam among secondary auto parts buyers due to lower than standard pricing structures and free shipping offers. A selective inventory buying staff purchases low mileage transfer cases by Jeep, Ford, Chevrolet, Buick, Toyota and Isuzu for sale online. With continued growth expected, TransferCasesforSale.com routinely invests in new technologies that help improve its transfer case quality for customers.