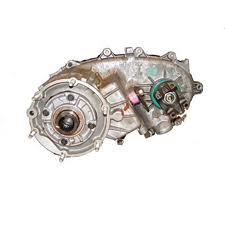 The integration of rebuilt units is now helping to provide an exact replica of an OEM unit at a fraction of the price.
Beaumont, Texas (PRWEB) January 31, 2013
The Jeep brand has remained strong in sales and quality annually as part of the Chrysler family. These 4x4 vehicles are one of few brands that have enjoyed more than 30 years in the North American auto industry. The TransferCasesforSale.com company is now selling used Jeep Wrangler transfer cases to the public. This is one recent method that is now used to supply more owners of vehicles with a quality 4x4 case assembly. More details can be located online at http://www.transfercasesforsale.com/jeep-wrangler-transfer-case.
Chrysler has helped to make Jeep one of the trusted brands that is now in use worldwide. Some of the same technologies that are used in the Chrysler family of vehicles are shared through the Dodge and other branches of the company. The split torque technology is one difference that is found in Jeep vehicles to help provide pulling power at different intervals.
The 4x4 nature of these SUVs requires full-time or all-wheel drive configurations. The used units that are now in stock and ready for sale include many of the most used case assemblies from 1990 to 2013.
The launch of the TransferCasesforSale.com company online has helped to bring more solutions for replacements in foreign and domestic vehicles. The on-road and off-road capability of SUV vehicles depends on quality case assemblies. Aside from the used units that are sold to customers, a new type has been added that offers a level of quality only found on brand new assemblies. The integration of rebuilt units is now helping to provide an exact replica of an OEM unit at a fraction of the price. New upgrades in technologies, tools and facility equipment has made it possible to offer these alternatives to customers.
Testing procedures have been recently changed to reflect the difference in inventory. While the used cases are inspected and approved for sale, the rebuilt units go through an entire checklist of quality control. This 30-point inspection process includes spin testing each unit to verify the accuracy in each gear ratio.
The news report for the spin testing program was announced to the public to give buyers more options for quality when purchasing online. The news report can be accessed online at http://www.prweb.com/releases/rebuilt-transfer-cases-/now-spin-tested-for-sale/prweb10146998.htm.
About Transfer Cases for Sale Co.
The Transfer Cases for Sale Co. is one of few in the auto industry now selling online to the public. This company first launched its online operations in 2009 and has quickly innovated its business structure to support the needs of vehicle owners and professionals in the trade industry. The type of inventory that is offered for sale includes reconditioned and used units. These include Ford, Chevy, GMC, Isuzu, Toyota and other popular automaker editions. The Transfer Cases for Sale Co. offers complete warranties and shipments that are sent free of charge in the 48 continental states.