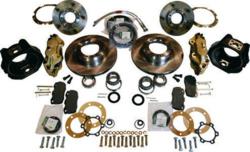 The attached drop in price is scheduled to remain valid for consumers for an indefinite period of time.
Hartford, Connecticut (PRWEB) June 22, 2013
The ownership of the Land Rover brand has changed between many companies in the past 20 years complicating locating a part for replacement for some buyers. The AutoProsUSA.com company is now supplying used Land Rover OEM parts for sale to consumers at http://autoprosusa.com/land-rover-oem-parts.
Owners of these SUV vehicles or mechanics unable to find parts without paying import fees could expect to benefit from accessing the new company inventory discounted for sale. The attached drop in price is scheduled to remain valid for consumers for an indefinite period of time.
The ownership of Land Rover by Ford Motor Company introduced this SUV type to U.S. consumers for more than two decades. Dealerships that used to be available for parts purchases were closed upon sale of this brand to Tata motors.
Current SUV owners unable to find parts for replacement can now depend on the preowned inventory now available online at the Auto Pros USA company. The genuine parts listed for immediate consumer sale are supplied through better relationships with SUV parts dealers in the U.S. The development of parts warranties for all sales is a new incentive now greeting buyers using this company online.
"We've expanded our dealer partnerships with multiple companies warranting parts sales," said a source from the AutoProsUSA.com company. A warranty is traditionally used by new vehicle manufacturers to protect OEM components from early breakdown. The secondary parts now listed in the Land Rover and complete SUV inventory online come with warranty attachments to provide a basis of protection.
"The luxury nature of the Land Rover brand makes the updated warranties more valuable," the source added. Future policy changes are expected to bring in additional SUV parts and accessories from leading automakers.
Bringing in original manufactured parts is a new process initiated by the Auto Pros company this year. This process started in March of this year and was announced to the public online at
http://www.prweb.com/releases/oem-parts-for-vehicles/oem-components/prweb10678448.htm.
The past 90 days of acquisition methods put forth by this company has resulted in OEM parts from most domestic automakers. The strengthening of preowned automotive dealer partnerships has helped to make the OEM inclusions possible for buyers online at the current price levels published. Aside from added Honda OEM parts, other imported brands are expected to be inserted into the growing inventory this year.
About AutoProsUSA.com
The AutoProsUSA.com company is a secondary market leader for preowned auto parts and accessories sourced from top companies in United States. Company suppliers now list current parts available for purchase in the company database for consumers to purchase at lower than established retail pricing. These pricing measures are designed to be beneficial to trade industry companies and average consumers purchasing for vehicle placements. The AutoProsUSA.com company gives consumers access to its online system for price quotations and provides a free telephone numbers for offline assistance for parts lookups or other presale information.