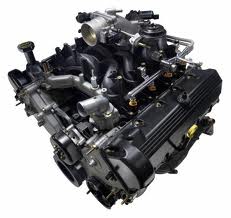 All used Lincoln Navigator engine inventory carried by this company is expected to provide the options buyers cannot find using offline resources for purchase.
Baltimore, Maryland (PRWEB) May 18, 2013
Lincoln Navigator was created by Ford to become the luxury edition of the Ford Explorer. This manufacturing feat helped to popularize this vehicle series with buyers worldwide due in part to the larger engine included. The UsedEngines.co company is a leading supplier of preowned motors on the Internet and is now supplying the 5.4L V8 used in the Navigator at a lower price. All used Lincoln Navigator engine inventory carried by this company is expected to provide the options buyers cannot find using offline resources for purchase. The company pricing and additional information can be found online at http://www.usedengines.co/lincoln/lincoln-engines-sale.
The Triton V8 engine series was developed in the early 1990s and used for multiple vehicles. Both the F150 pickups and Lincoln Navigator benefited from the use of this larger eight-cylinder engine. The immediate increase in torque and horsepower is one element this engine provided to vehicle owners who purchased vehicles using this engine platform.
The preowned units that are now discounted for sale are providing the genuine engine options that could be hard to find through sellers without reliable engine distributors. These discounted Lincoln engines now coincide with the lowered pricing for Ford motors announced earlier this year.
The UsedEngines.co company has made improvements to its inventory this year in order to provide a better resource to purchase preowned engines. The additions of Ford, General Motors and Chrysler engines have expanded the truck, car and SUV engines currently provided. Buyers now have different ways to obtain pricing for this inventory online and through a new toll-free number. The toll-free number now in place at 1-888-496-6099 provides instant access to parts research and pricing. The online system now in place distributes the current pricing for each motor in stock and allows more than one quote per engine.
Greater distribution to more parts of the country is now possible for engine buyers at the UsedEngines.co company. New policies have been established to ensure that distribution to more cities is available to buyers. The news announcement at http://www.prweb.com/releases/used-engines-in-tampa-fl/used-engines-fl/prweb10607410.htm was used to inform engine buyers of the expanded distribution to cities in Florida. Additional states that are now part of the company network includes California, Ohio, Michigan and Texas. Future announcements regarding updates to the distribution are expected before the close of the current year.
About UsedEngines.co
The UsedEngines.co company updates its company database each day to provide a direct link for buyers to search its thousands of parts now available. This company supplies its engines and accessories to buyers representing all 50 U.S. states. The achievements made by this company are making it possible for more buyers to reduce parts installation costs for foreign and domestic vehicles. The UsedEngines.co company offers its discounted engine pricing, warranty coverage and additional shipment incentives to all buyers using its ordering center. By constantly expanding its available motors, this company is building one of the largest sources for preowned motors currently published online.