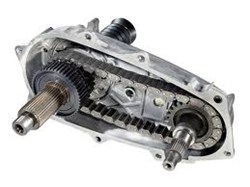 The price to repair a broken transfer case can exceed thousands of dollars compared with purchasing a used unit with low mileage from online dealers.
Raleigh, North Carolina (PRWEB) September 07, 2012
Used transfer cases are one auto part that can be found inexpensively from the right dealer. This integral drive train component can be expensive to purchase from a dealership that services four-wheel or all-wheel drive vehicles. The TransferCasesforSale.com website is now selling used Lincoln transfer cases to the public from its e-commerce enabled store. This new inventory of Lincoln transfer cases is in response to the demand for Ford Motor Company brand auto parts for reasonable prices online. More information about the in stock parts and warranty information can be obtained from the Transfer Cases for Sale website at this link http://www.transfercasesforsale.com/lincoln-transfer-cases.
Lincoln brand vehicles are a subsidiary of the Ford Motor Company. Ford produces SUVs and crossover SUVs under its Lincoln brand. Sales of these vehicles have grown steadily over the past decade as phase outs from other automakers has left more room for Lincoln vehicle sales. Automaker data spread out over the last five years has reported sales increases of four-wheel drive and all-wheel drive vehicles. Customers that purchase these vehicles know that the transfer case inside of the vehicle is what can make or break the complete four-wheel drive mechanism.
The price to repair a broken transfer case can exceed thousands of dollars compared with purchasing a used unit with low mileage from online dealers.
Automobile engines are now surpassing the 100,000-mile mark as engines are being produced to work much harder for longer periods of time. There are now more used vehicles in use in North America than at any other time in the history of U.S. auto manufacturing. The lease industry has been hit the hardest by the downturn in consumer auto purchases and some leasing companies have went out of business or been liquidated to competitors. Small dealerships that sell used Lincoln vehicles can often find vehicles that were leased with low mileage on them for sale. Some of these dealerships perform engine maintenance on the vehicles.
A new type of auto part is now becoming popular with some automotive parts buyers online and offline. Rebuilt auto parts are those that are serviced by third party companies. These parts can be stripped of worn out components, cleaned and then new components are installed. Rebuilt auto parts offer an alternative to buying new parts. One difference between rebuilt and used parts is the price. The cost of used parts like transfer cases still remains lower compared with those that are rebuilt.
The TransferCasesforSale.com website sells to consumers and to companies like salvage yards or junkyards to help customers on both sides of the pre-owned auto parts business to save money online.
About TransferCasesforSale.com
First started in 2010, TransferCasesforSale.com has now built a loyal following of consumers and business owners that purchase drive train units each day. By building a larger than average inventory, Transfer Cases for Sale has been able to reach a larger demographic of people requesting current and hard to find transfer cases. A helpful sales staff and near wholesale prices online have helped TransferCasesforSale.com to forge into new markets that are unavailable to those companies that are strictly selling offline auto parts. The recent acquisition of Lincoln Transfer cases is expected to help grow revenues in 2012.