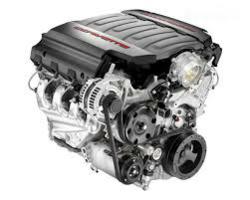 The engine development by GM has remained consistent for more than 30 years in the automotive industry.
Madison, WI (PRWEB) May 29, 2013
General Motors introduced its LT1 small block engine base in the early 1990s. This upgrade to the base 350 has remained one popular choice for replacement engines on the secondary market. Project car owners, mechanics and vehicle owners now have a way to save money when purchasing parts for this engine series. The AutoProsUSA.com company is now reducing the sale price of its used LT1 engine parts online at http://autoprosusa.com/chevrolet-lt1-engine-oem-parts. This lowering of the sale price is one effort underway to create a more cost effective GM parts inventory as an alternative to suggested retail listing pricing.
The engine development by GM has remained consistent for more than 30 years in the automotive industry. The creation of the small block base has lead to the creation of many engine types that have been used in multiple vehicles in the GM family. The precision parts that are used in the production of the LT1 motor can be hard to find when not purchasing through a General Motors dealership.
The Auto Pros company has launched its preowned parts online as one way to introduce genuine parts in preowned condition to buyers in the U.S. The lowered pricing for parts in stock is one bonus now supplied for online sales.
The AutoProsUSA.com company launched its GM parts superstore online this year. Agreements with distribution companies and suppliers of genuine parts has helped this company build its database of parts currently available. The news release published online at
http://www.prweb.com/releases/gm-auto-parts/gm-parts-sale/prweb10678813.htm was the first announcement made to the public to introduce the types of parts now provided for sale. The company database of parts available can now be searched by buyers using the updated quote system now installed on the company website.
This quote system now offers one unique way for buyers to receive multiple prices for preowned parts from different suppliers. The Auto Pros database now holds thousands of parts that are offered through salvage companies, junkyards and other suppliers of preowned auto parts. It is now possible to receive multiple price quotes from the suppliers using the new quote system installed.
Buyers now choose how to receive immediate pricing. The current selections are by e-mail, displayed online or through text messaging to provide the fastest service. Updates to this quote system are made each business day for data accuracy.
Parts buyers, junkyards and salvage companies can now make immediate contact with company management using the updated information now in place. The company mailing address and toll-free telephone number have each been updated with new contact type to make it simpler to receive faster responses. The following information is now used:
Auto Pros USA
1270 Crabb River Rd.
‪Richmond, TX 77469
(888) 230-1731
(713) 560-7017
About AutoProsUSA.com
The AutoProsUSA.com now holds one of the largest preowned parts inventories now searchable by buyers on the Internet. The company network of distribution companies and suppliers continues to grow and is used to help maintain the current database inventory. The parts professionals working for this company provide the unrivaled customer service now found through the toll-free telephone number and online contact system. The AutoProsUSA.com company ensures that all parts fulfilled by third parties includes a level of warranty parts protection to boost buyer assurance upon delivery. From new parts additions to website upgrades, this company is building a larger U.S. parts buyer network.