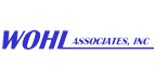 Bohemia, NY (PRWEB) October 23, 2013
Wohl Associates is based in Bohemia, New York and specializes in previously used, reconditioned food processing and packaging machinery. They are now selling used KAPS-ALL Cappers from KAPS-ALL Packaging System, Inc. KAPS-ALL has manufactured a full line of food processing and packaging machinery since 1941.
The used KAPS-ALL Cappers line includes both automatic and semi-automatic cappers to put lids on low, medium and high-speed lines.
Advantages of KAPS-ALL Cappers include:

Any cap and container can be used with KAPS-ALL equipment.
Only one KAPS-ALL machine is required to attach the caps on sizes of applications from vials to gallons.
Caps can be attached to containers made of plastic, glass or metal.
KAPS-ALL machines feature more than 30 separate, exclusive patents.
KAPS-ALL machines include the standard, exclusive Feed Systems®. This patented stainless steel rotary cap feeder allows cap orientation without changeover parts and works with all standard caps.
Some of the most popular used KAPS-ALL machines include:

Portable Spindle Cappers sizes include machines for four, six and eight spindles. They are fully automatic and are available with or without conveyors.
Portable Cap Tighteners and Retorquers are used for short production runs and pump and trigger cap tightening after sealing by heat induction. For quality assurance, electronic cap torque monitoring is available.
Automatic Overcapper/Lidder is used to handle caps made with any material, shape or style from 8mm to 120mm. The caps can include pilfer-evident, child-resistant and custom cap closures, from 13 mm to 70mm.
Many other used KAPS-ALL cappers with several models each are available for any business that needs workhorse equipment. Products range from Hand-Held Cappers for a single operator of up to 40+ cappings per minute. A larger factory can add a complete Modular CONVEYS-ALL Conveyor System to its factory floor. The conveyors range from 3 feet to 38 feet. There are standard, sanitary and custom layouts available at Wohl Associates Inc.
About Wohl Associates
Wohl Associates is a leading dealer in the used processing and packaging machinery industry. With a history and solid reputation spanning over 45 years, they have earned the trust of their clients by offering quality pre-owned equipment, expert customer service and invaluable knowledge to their customers. They treat each customer on an individual basis and customers are provided the highest level of service. With a large inventory including cartoners, ribbon blenders, stainless steel tanks, unscrambling tables, colloid mills and vitamin manufacturing equipment, Wohl Associates has the pre-owned machinery to fit any production line. To view their inventory and learn more, visit them at http://www.wohlassociates.com/.