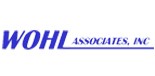 Bohemia, NY (PRWEB) September 26, 2013
Wohl Associates, a leader in the used processing and packaging industries, has just announced that they have several used colloid mills in their current machine inventory. This includes colloid mills that were manufactured by Charlotte, APV/Crepaco, Cornell Machine Company, and Gifford Wood, among others.
The inventory includes inline colloid mills, batch type colloid mills, Cornell Versators, and many machines that have explosion-proof motors.
Wohl has one Charlotte SD-20 Type 316 Colloid Mill in their current stock. This colloid mill is pre-owned and in excellent functioning condition. The stainless steel construction looks brand new. The 20 horsepower motor runs smoothly to power the rest of the machine. It has been previously used by a mayonnaise manufacturer.
Readers can also purchase one pre-owned Model D-16 Sanitary Versator that was made by the Cornell Machine Company. This piece of equipment has a 7.5 horsepower explosion-proof motor and it also comes with a 5 horsepower top-mounted vacuum pump. Virtually everything on the D-16 is made from stainless steel including the portable stand that it is mounted on.
Also available from the Cornell Machine Company is a Model D8 stainless steel versator. This machine also has a 2hp explosion-proof motor with variable speed controls. The vacuum pump on this versator is driven by a 1.5 horsepower motor that is controlled by one of two start boxes (the second start box is for the main motor).
Another one of the Charlotte colloid mills that can be purchased from Wohl Associates is the horizontal inline SD2 Model. This colloid mill has a 3 horsepower motor and can process up to 60 gallons/hour. It has mostly stainless steel parts and is in excellent pre-owned condition.
Currently available Colloid Mills and the rest of the used processing and packaging machinery at Wohl Associates can be seen on the official website: http://www.wohlassociates.com/.
About Wohl Associates
Wohl Associates is a leading dealer in the used processing and packaging machinery industry. With a history and solid reputation spanning over 45 years, they have earned the trust of their clients by offering quality pre-owned equipment, expert customer service and invaluable knowledge to their customers. They treat each customer on an individual basis and customers are provided the highest level of service. With a large inventory including cartoners, ribbon blenders, stainless steel tanks, unscrambling tables, colloid mills and vitamin manufacturing equipment, Wohl Associates has the pre-owned machinery to fit any production line. To view their inventory and learn more, visit them at http://www.wohlassociates.com/.