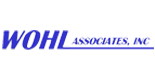 Wohl Associates has earned a reputation as a trusted leader offering quality equipment, exceptional customer service and invaluable knowledge in the pre-owned Processing and Packaging Machinery industries.
Bohemia, NY (PRWEB) April 22, 2014
For those seeking a quality air operated drum unloading system, Wohl Associates, Inc. has the ideal unit in stock. A used Murzan Air Operated Drum Unloading System Model DUS-50 is now available and is highly effective in a variety of production environments.
This unit is equipped with a double diaphragm pump and pneumatically operated RAM system. It also has a stainless steel control panel with multiple functions and is on casters for portability. The intricate design of the unit is evident in its appearance, and it is highly effective even under high-volume production environments. Wohl Associate Inc. associates are available to answer questions regarding the specifications of this model upon request.
In addition to the Murzan Drum Unloading System, there are other quality pieces of equipment available for sale. For instance, there is the used Axon Model EZ-130 Tamper Evident Bander/Sleeve Applicator and the used 225 gallon Crepaco Stainless Steel Closed Jacket Vertical Mix Tank. Both of these units, among others, are readily available for inspection, purchase, and insertion into production. Associates are available to discuss these machines and others, plus help customers identify equipment to meet production requirements.
Customers can expect only the highest quality equipment at Wohl Associates, Inc., and the company has earned a reputation for stocking high-end manufacturing equipment. There is no reason to waste time and money on pieces of equipment that are untested or unfit for service, when quality used production machines are available. Additional information regarding company policies and procedures, including information on purchase terms and conditions, is available to customers upon request.
To view the used Murzan Drum Unloading System, please visit Wohl Associates, Inc.'s website. This unit and other quality equipment are available while supplies last, making it important to contact a company representative as soon as possible.
About Wohl Associates
Wohl Associates is a leading dealer in the used processing and packaging machinery industry. With a history and solid reputation spanning over 40 years, they have earned the trust of their clients by offering quality pre-owned equipment, expert customer service and invaluable knowledge to their customers. They treat each customer on an individual basis and customers are provided the highest level of service. With a large inventory including cartoners, ribbon blenders, stainless steel tanks, unscrambling tables, colloid mills and vitamin manufacturing equipment.
Wohl Associates has the pre-owned machinery to fit any production line. To view their inventory and learn more, visit them at http://www.wohlassociates.com/.