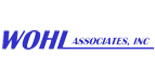 (PRWEB) April 17, 2014
Wohl Associates of Bohemia, NY, a dealer in high quality used processing and packaging machinery, has recently taken delivery of two used IMA pasta machines. These include an 8-up tortellini machine and a 19-5/8" (500 mm) width combined pasta mixer and sheeter.
Constructed from food-grade stainless steel, the 8-up tortellini machine includes two mixing/dispensing bowls, the punching/forming chamber, and an exit conveyor. Machine controls are housed in a separate cabinet which is also constructed from stainless-steel. Three-phase 60Hz electrical power is required at 208, 230, or 460 Volts.
The mixer and sheeter has the mixing unit mounted over the sheeter. A 4" wide in-feed conveyor takes ingredients into the stainless steel, dual shaft mixer which is guarded and has an automatic tilt mechanism. From here it flows into the sheeting section where pasta emerges onto a 19-5/8" (500 mm) exit conveyor. This machine has three separate motors for the in-feed conveyor, mixer, and sheeter and requires a three-phase, 60 Hz electrical supply at 208 or 230 volts.
The mixer/sheeter was last used on a tortellini production line and these two used IMA pasta machines work well together as a pair. High resolution photos of both can viewed on the Wohl Associates website.
IMA is just one of the many makes of pasta-manufacturing machinery carried by Wohl Associates. Other similar equipment brands that can be found at Wohl include Demaco, Dominioni, La Parmagiana and Lombi. In addition to the extensive variety of equipment currently listed on http://www.wohlassociates.com, which includes mixers, extruders and sheeters, new items are always coming in. With over forty years of experience and a reputation as a trusted leader in pre-owned processing equipment, the specialists at Wohl Associates sometimes know when used equipment is about to come onto the market. Alternatively, once specific needs are understood they may be able to suggest alternative equipment that better suits the buyer's needs.
About Wohl Associates
Wohl Associates is a leading dealer in the used processing and packaging machinery industry. With a history and solid reputation spanning over 40 years, they have earned the trust of their clients by offering quality pre-owned equipment, expert customer service and invaluable knowledge to their customers. They treat each customer on an individual basis and customers are provided the highest level of service. With a large inventory including cartoners, ribbon blenders, stainless steel tanks, unscrambling tables, colloid mills and vitamin manufacturing equipment.
Wohl Associates has the pre-owned machinery to fit any production line. To view their inventory and learn more, visit them at http://www.wohlassociates.com/.