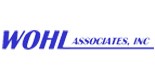 We pride ourselves in maintaining long-standing relationships with our customers.
Bohemia, NY (PRWEB) February 17, 2014
Wohl Associates wants to notify the public of machinery purchasing opportunities with the availability of a new packaging machine on their website. Wohl continually adds used processing machines to their inventory, affording manufacturers the option to purchase used equipment for lower costs.
The Visual Packaging Model SDS6CF Six Station Rotary Blister/Heat Sealer is now one of the machines available from Wohl. Wohl added this used packaging unit for an option in aiding the packaging and labeling process. Employees can use the top-mounted digital control panel to adjust machine settings. This unit is rated to complete up to 10 cycles per minute and includes an automatic card feeder and package discharge. Current tooling on this machine is set for a 6" by 10" item.
For another option in a blister packaging machinery, Wohl has a Uhlmann UPS-2-ET Blister Packaging Machine available for purchase. This labeling machine was previously owned and used by a pharmaceutical manufacturing company and uses a Hapmatic 203 coder.
The Alloyd 6 Station Blister Sealer is also available as part of Wohl's inventory. This machine is a rotary blister sealing machine with a 12" by 16" tray. Tray size may be adjusted with tooling. The serial number for this used Alloyd labeling machine is #88103. Pictures for this unit are not available online, but manufacturers may contact Wohl with any questions or requests for additional unit information.
Pictures of these machines and more may be found on the Wohl Associates website. More details can be obtained by contacting Wohl and requesting a quote. Manufacturers looking for a wide range of equipment options for their processing purposes may find used units that complete a range of services and cover a range of industry brand names. Each machine is uniquely inspected to assure that it is in quality working order. Manufacturers can rest easy, trusting Wohl to provide top industry processing equipment options.
About Wohl Associates
Wohl Associates is a leading dealer in the used processing and packaging machinery industry. With a history and solid reputation spanning over 40 years, they have earned the trust of their clients by offering quality pre-owned equipment, expert customer service and invaluable knowledge to their customers. They treat each customer on an individual basis and customers are provided the highest level of service. With a large inventory including cartoners, ribbon blenders, stainless steel tanks, unscrambling tables, colloid mills and vitamin manufacturing equipment.
Wohl Associates has the pre-owned machinery to fit any production line. To view their inventory and learn more, visit them at http://www.wohlassociates.com/.