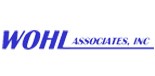 Bohemia, NY (PRWEB) February 10, 2014
Wohl Associates has purchased several used stone mill units for food processing. The multiple units available may be viewed on the Wohl website and purchased through Wohl Associates.
One such stone mill available through Wohl is the Fryma 250mm Corundum Stone Mill with a 30 KW motor. This unit has been used to grind dispersions and suspensions. It is capable of emulsifying and homogenizing viscous and pasty consistent food products. The powerful stone unit is able to grind larger food into small and consistent particles. This used Fryma stone mill is just one of multiple similar units available through Wohl.
Another Fryma unit that has recently become a part of the Wohl inventory is the Fryma MK-250 Corundum Stone Mill with a 25 HP motor. This unit also is suitable for food production grinding and is able to blend and mash products. This used Fryma unit was previously used in the food industry and is in great working condition. The Fryma MK-250 is capable of running up to 240 kilos per hour.
For a larger unit with faster production rating, the Fryma MK-360 Corundum Stone Mill works off of a 60 HP motor. This unit is capable of running up to 440 kilos per hour. Another used unit, the Fryma MK-360 also came from a food manufacturer and was previously working in the food industry. This is a powerful machine that stands on a large table support unit.
Fryma mills are able to produce consistent product quality with each batch. Fineness may be adjusted according to the desired product outcome. Wohl is proud to offer quality food processing units at a great price to manufacturers looking for top rate equipment. Each unit has been thoroughly examined by a Wohl professional. Additional pictures may be viewed online for further detail. Price quotes may be requested from Wohl for any available machines through their website. Manufacturers should not wait—these machines are in top condition and not expected to stay in the Wohl inventory for long.
About Wohl Associates
Wohl Associates is a leading dealer in the used processing and packaging machinery industry. With a history and solid reputation spanning over 40 years, they have earned the trust of their clients by offering quality pre-owned equipment, expert customer service and invaluable knowledge to their customers. They treat each customer on an individual basis and customers are provided the highest level of service. With a large inventory including cartoners, ribbon blenders, stainless steel tanks, unscrambling tables, colloid mills and vitamin manufacturing equipment, Wohl Associates has the pre-owned machinery to fit any production line. To view their inventory and learn more, visit them at http://www.wohlassociates.com/.