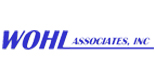 Wohl Associates is a one-stop shop for Rheon encrusting machines, bread ovens, pita ovens, used industrial conveyor ovens, batch type ovens and more.
Bohemia, NY (PRWEB) January 15, 2013
Wohl Associates has new pre-owned bakery equipment available in inventory for businesses who are looking to purchase used machinery at fair market prices. Their new inventory includes a 100 qt. SS Bowl Mixer with a strong inclined beater. This used 100 quart bowl mixer is efficient for mixing many types of products including bread, pizza dough and pastas.
The stainless steel bowl measures approximately 29 inches in diameter and comes with a stainless steel tilt-out inclined beater. The inclined beater is powered by a 2HP motor and is in perfect working order. This mixer was last set up for bread production and can hold up to 100 quarts of mixing ingredients.
As a leading dealer in the used machinery industry, Wohl Associates offers a wide selection of used machinery from used bakery equipment to used restaurant equipment. Customers can purchase high-performance machines at pre-owned prices, allowing them to continue their production at a profitable level.
Each machine is thoroughly checked to ensure it is in top working order. "We purchase individual machines or even complete lines of used equipment and sell them to other businesses, including the bakeries and restaurants. Our website is updated regularly so customers can view our current pre-owned equipment available and can complete their purchase online" says John at Wohl Associates.
Apart from quality pre-owned bakery equipment, Wohl Associates also buys and sells machines that are used in the packaging industry, cosmetics industry and pharmaceutical industry.
When purchasing a machine, each customer receives shipment information, tracking numbers and each machine is shipped directly to the customer's facility. Wohl constantly invests in their inventory, ensuring customers are able to find the unit that will fit their needs at their budget.
Wohl Associates is a one-stop shop for Rheon encrusting machines, bread ovens, pita ovens, used industrial conveyor ovens, batch type ovens and more. They buy surplus machinery from factories and local businesses and their skilled team checks each piece of equipment and gets them running perfectly before selling them. Wohl Associates has been a reliable name for more than four decades offering top quality used machinery and five star cutomer service.
About the Company
Wohl Associates has been a family- owned and operated used machinery dealer for over 40 years. They have earned a reputation as a trusted leader offering quality equipment, expert customer service and invaluable knowledge of the pre-owned packaging and processing machinery industry. They take pride in maintaining long-standing relationships with customers and recognizes the need to treat each customer individually to provide the highest level of service. To view their inventory and learn more, visit them at http://www.wohlassociates.com.