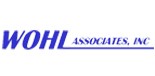 With more than 40 years of service we are a proven leader in this marketplace.
Bohemia, NY (PRWEB) February 12, 2014
Used equipment and food processing machinery continue to be made available through Wohl Associates, Inc.. Recently added to the inventory is a number of excellent used dissolvers, including the Niemann Kreis VKDV Vacuum Dissolver.
The Niemann Kreis VKDV 491-49 Vacuum Dissolver is a used model with 400 Liter change cans. The dissolver features portable stainless steel change cans and can be used for mixing, dispersing, dissolving and evacuating products high in viscosity. Automatic lift agitation allows vertical oscillation of the product in transit.
This vacuum dissolver is able to work in the production of high-viscous products and is suitable for highly-concentrated products. This unit allows stationary and moveable mixing containers to be used for production. Suitable applications include adhesive, putty, PU sealants, PVC paste, as well as other sealants, compounds, putties and pastes. Pictures of this unit may be found on the Wohl Associates webpage. Additional specifications and a quote on this machine may be obtained by contacting Wohl.
Other tools, such as the Premier 1-1/2 HP SS Dispersion Mixer may also be found through Wohl. This used unit is a stainless steel mixer and runs 34" long. Featuring a SS high speed duplex head, the Premier 1-1/2HP SS Dispersion Mixer is driven by a 3 phase, 60 cycle motor.
Also available is a Premier U4 Colloid Mill, used and available for manufacturing purposes. This unit features an 8" diameter stone rotor and has stone stator housing. The blade on the Premier U4 Colloid Mill is stainless steel and driven by a 3,480 RPM motor.
A 60 Gallon Kady Mill is also available through Wohl. This used machine features heavy duty strong stainless steel construction and may be seen on the Wohl website. This is a high speed unit and features a large tank with a 24" diameter and runs 38" deep. This and many other used units may be found through Wohl, examined by Wohl experts and ready for industry use.
About Wohl Associates
Wohl Associates is a leading dealer in the used processing and packaging machinery industry. With a history and solid reputation spanning over 40 years, they have earned the trust of their clients by offering quality pre-owned equipment, expert customer service and invaluable knowledge to their customers. They treat each customer on an individual basis and customers are provided the highest level of service. With a large inventory including cartoners, ribbon blenders, stainless steel tanks, unscrambling tables, colloid mills and vitamin manufacturing equipment.
Wohl Associates has the pre-owned machinery to fit any production line. To view their inventory and learn more, visit them at http://www.wohlassociates.com/.